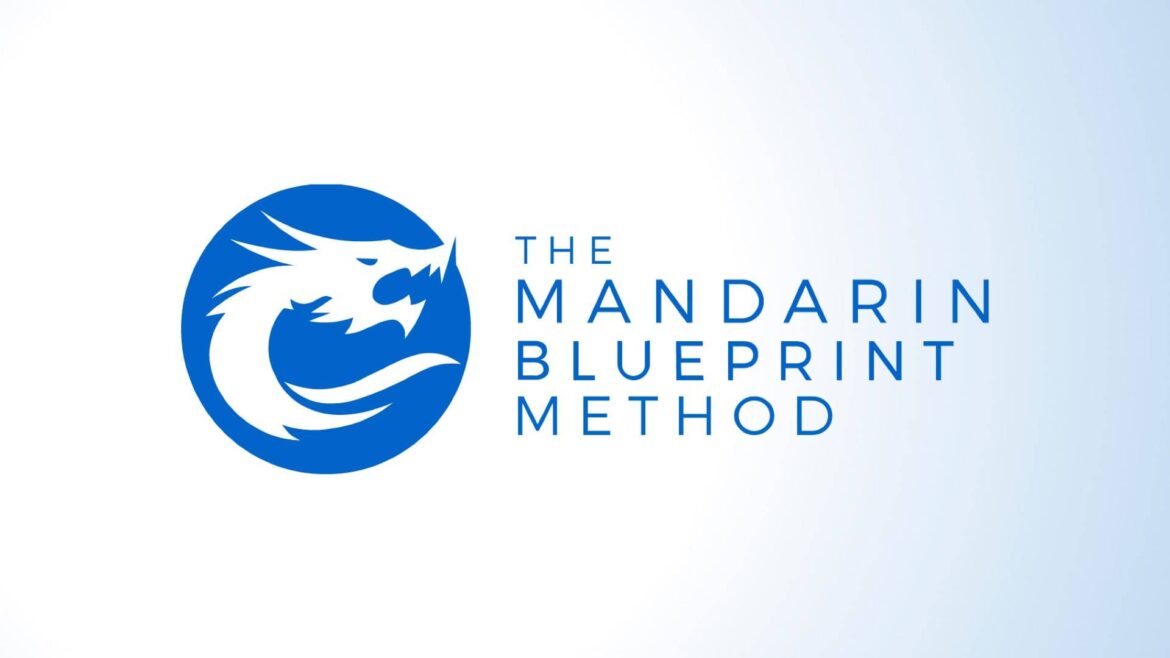 Learn Chinese Characters Fast – Mandarin Blueprint Challenge
Can you learn how to read, write, and pronounce 105 characters in 2 days?
Yes, apparently you can.
The Mandarin Blueprint Method is our brand-new course curriculum designed to get anyone to literacy in Mandarin as fast as possible. It is one integrated system covering characters, vocabulary, and grammar, currently covering over 80% of the language.
We've been developing and teaching this course for almost 4 years now, and it's so effective that we've jumped through all of the hoops necessary to upgrade it to "Patent Pending" status.
It works, and we are very excited about what kind of results our future users will get from it. In fact, we're so sure that this method is the most streamlined way to learn Chinese characters fast that we started the Mandarin Blueprint Challenge.
When we set up The Mandarin Blueprint Challenge, we didn't know if we were being realistic giving only 17 days to learn 105 characters thoroughly.
Sure, we know that The Hanzi Movie Method is the fastest way to learn Chinese characters in the long run, but there's still that whole, you know, learning curve. It's a new method that is unique enough to warrant patent-pending status, so it's by definition not obvious how to follow.
Learning 105 characters in 17 days doesn't sound that intimidating, but if the challenge is "Not only learn 105 characters but also prove you did it using a brand new visualization system," suddenly 17 days feels like it's not enough time.
So how long did it take the winner?
Two. Days.
Two days to learn how to read, write & pronounce 105 characters while simultaneously building a series of memory palaces to be used for characters 106 and beyond. We were blown away.
Congratulations to Sai Hseing Pha from Myanmar!
105 Chinese Characters in TWO DAYS! Mandarin Blueprint Challenge Winner
We found out that his reason for learning Chinese, aside from the obvious economic advantages, was that he wanted to communicate better with his partner and his Chinese friends. He attempted to learn Chinese in the past but never made it past pinyin.
He previously had a lot of trouble with traditional methods and had gone through several Mandarin tutors, not finding any he wanted to stick with. The only "plan" he was given to learn characters was rote learning (writing out characters over and over again), which didn't work for him.
Not long after all this, he pretty much gave up on the idea of learning how to read or write Chinese. Then he saw an advert for our challenge on Facebook. He had a week of free time before starting his new job, so decided to give it a shot.
Reasonable Skepticism – Proven Wrong!
His Chinese partner was very skeptical, at one point suggesting that he drop the program, the reason being: "It's not the way we learn Chinese." Sai continued with Mandarin Blueprint anyway, and although the learning method was a little complicated for him at first, after learning 3 or 4 characters he started to get into it.
Sai said that with traditional methods he could perhaps learn 30 words in a month, but with The Mandarin Blueprint Method, he learned how to read, pronounce and even write 40 words in 3 days (he continued to use the program after the challenge was over).
Must be Dull Work, Right? Wrong.
When we asked Sai what it was like learning so many characters so quickly, the first thing he said was that "It wasn't boring." The principal reason was the very short 2-3 minute videos. Having manageable chunks of content meant that even investing a mere one or two minutes unlocked a small part of the language and therefore became rather addictive.
He found himself wanting to continue from video to video until he had spent a total of 16 hours over 2 days watching the videos and reviewing the flashcards we provided.
He then passed both end-of-unit examinations with flying colors, impressing us not only with his accurate recall of the characters but intricate knowledge of the method itself. The speed and quality of his efforts made it a no-brainer for us, and we have awarded him with a free trip to Chengdu anytime he wants to come.
The Game-Changer Has Arrived
So there you have it. Learning Chinese characters is officially not difficult anymore. As for learning vocabulary, grammar, and the techniques we employ to make them easy for you to acquire, you can click here to start a 14-day free trial.
The Winners of Lifetime Access to The Mandarin Blueprint Method
Well done to you all!
We've known for a long time that Mandarin needs a massive upgrade to its foundational teaching materials. If a learner can properly learn Chinese characters fast and build them into vocabulary and grammar, then suddenly Mandarin transforms from "the most challenging in the world" into "a leisurely breeze to fluency."
Well, it only took us four years, but that system has arrived. No more saying it can't be done. Two days? Think about what you could do in 2-weeks, 2-months, or 2-years? Nothing's going to stop you now.
We'll be in touch very soon,
Luke & Phil