Is It Really Possible For You To Speak Fluent Chinese
3-5x Faster

Without Teachers, Textbooks, Or Classes?

Take 2 minutes to answer these 
5 questions and find out…
Learn
Easily

and

Efficiently

.

Follow our highly intuitive, patent-pending order of characters and words that only unlocks content perfectly suited to your level. Then, use the powerful mnemonic techniques of memory athletes to learn with a fraction of the usual effort and time investment.
Develop
Deep

Authentic

Proficiency

in Chinese

With the Mandarin Blueprint Method, you won't just 'get by,' in Chinese. You will gain a deep understanding from the bottom up. By following our easy, step-by-step curriculum you will develop a solid foundation of reading and listening, which will allow you to become fluent much faster overall.
Have
FUN

.

Go entirely at your own pace, make friends with a warm and supportive community of fellow learners, and have a blast all the way to literacy and fluency, with two expert coaches there guiding you every step of the way.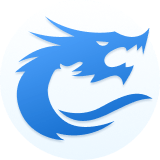 The Mandarin Blueprint Method
A patent-pending video curriculum made by learners for learners designed to take you from zero to advanced Chinese proficiency in a fraction of the average time.
Read, write, understand, and pronounce 11,000+ Chinese words
Read, write, understand, and pronounce 3,000+ Chinese characters
Understand 99% of Chinese by frequency by the end of the course 99.85%

of Our Reviews Are

5-Stars
This is NOT a click-and-buy 'you're on your own now' type course. This is interactive, with people who want to learn, bridge cultural gaps, and excel Thinking about learning Mandarin? THIS IS HOW. It's FUN. Seriously, I was prepared to put in hours of work, but it's not even work! I ENJOY it.
I don't think I've ever been so completely absorbed in anything in my life, not in decades anyway. My family is worried about my mental health ?
Truly grateful for your effort in creating Mandarin Blueprint for us. Thank you a thousand times.
I love the Mandarin Blueprint Method, it is one of a kind. I have been struggling with my Mandarin learning journey before because studying the characters was difficult. Now that I am using the MBM, I am enjoying the Chinese characters more. Once you get the hang of the method, learning the characters becomes enjoyable. I highly recommend it to those who are serious about learning Mandarin.
An excellent language learning program. After trying to learn Mandarin on and off for 15 years, I've made more advances in the past 3 months than everything prior to this.
I can't think of a better way to learn Chinese than Mandarin Blueprint, literally since the first lesson I took I understood everything with such ease thanks to the short and amazing explanation I received. I can surely say that I enjoy every single second of every lesson. ?
Luke & Phil have developed a truly amazing system of learning Chinese. And, what's even better is that they have made it FUN to learn! I've gone from thinking that Chinese is the most difficult language in the world to learn to realizing that it is probably one of the easiest. Thank you so much to both of you for putting together The Mandarin Blueprint Method. It really is life-changing!
I cannot really describe how great this technique is and how amazing these guys are at explaining it! I cannot recommend this highly enough to do it justice. If you have ever wanted to learn Mandarin but have felt intimidated by it (who hasn't, lol) these guys can take away that fear so easily with their method!
I've just finished the foundational Pronunciation Mastery course after about three weeks of mostly daily work. The content was very well presented with a nice mix of instruction, inspiration with native speaker reviews interspersed throughout. While I feel a bit overwhelmed, Luke and Phil are very reassuring about moving forward on the next phase of my Mandarin learning journey using their method. The pricing is very reasonable and with the free trial period, you can't go wrong. Onward!
Outstanding course: detailed but approachable, with lots of supporting materials. Extremely pleased! ⭐️⭐️⭐️⭐️⭐️
I cannot recommend this course highly enough. I have lived in Hong Kong for 12 years, spent time in Chine, have a Chinese wife and speak OK Mandarin. The pronunciation course alone was worth every penny. But when it comes to characters – I can only say … marvellous.
I finished your course recently, thank you so so much for putting it all together!! At around level 48, I stopped learning words through the course and just learned the characters. Using your method I have also learned some more characters than are on the intermediate course while I wait for the advanced course. I know around 2000 characters now and can pick up any fiction book and recognize almost all of the characters (is this reality?! XD)!
I've tried various methods to learn foreign languages: books, recordings, tutors, classroom instruction, movies and TV shows, and most recently, YouTube. But, by far, the Mandarin Blueprint method is the most effective way I have discovered learning Chinese. An additional benefit to this method is that it has also reinforced my understanding of the other languages! Thank you Luke and Phil!
OMG Luke and Phil!!!!! I did it!? I spent money on my little tiny idea of being able to speak Mandarin. People think I'm crazy. The few that I dare tell. Thanks for your support and encouragement through your's and Phil's vids and thanks to everyone that has supported both of you to create such a wonderful program. Yayyyyyy It's 5 am here and I'm awake to study Mandarin.
Final character, made it! Kinda hard to believe really – now I'm going back to boost the vocab and immerse myself in the stories. Thanks, Phil and Luke, you're right – turn up every day, change it up if you're not enjoying it, don't let the short game get in the way of the long game, and stop writing down those scenes!
I passed HSK3 many years ago so I supposedly knew much of it already, but now, I know that I knew nothing at that time. Now I KNOW these 307 characters, up to the stroke orders. This is amazing. And life in China actually became even more enjoyable, any Chinese written on a wall becomes immediately an opportunity to identify props in them, they don't look indecipherable anymore, quite the opposite. You can be proud of your work, you're going to unlock so many Chinese speakers over time. Thank you!
Guys, I cannot believe I can read (albeit extremely basic) I have tried so many times before, but this course far trumps all of that. I started this course from pronunciation only 5 weeks ago and it feels incredible to be able to read without pinyin. I'm so eager to learn more and the more I read the easier it becomes to remember characters, even top-down ones. Thanks for such a fantastic course!
I have just completed my first pass through the pronunciation mastery course and it is incredible how detailed Luke, Phil, Annie, and the team were with this comprehensive treatment of Pinyin! I feel totally oriented now in the sounds of the language and therefore much more confident about the work ahead to become proficient in Mandarin. This is a great course and I highly recommend it to English-speaking learners of Chinese.
This is an extremely detailed course that gives a great foundation in pronunciation. I will need to go back through it, of course, as I don't learn perfect pronunciation the first time through, but all of the charts, audio, explanations, physical pronunciation positions are there. A great course!
I am rebooting from the beginning with pronunciation revision. You are both excellent speakers. What lured me to the course was a brief video with Luke who I thought was a Chinese Buddhist monk, you both speak with such perfect Beijinger accents, and reviewing pronunciation is not a waste of time. This is fun! And I love TRAVERSE so much easier to use than ANKI- thanks for making the switch.
Mandarin Blueprint is the most distinguished Chinese learning course available for the English-speaking market right now. No one can compare to the profound knowledge that Phil & Luke have towards the Chinese language itself, as well as the art of teaching Chinese in a tenable way to foreigners. I study languages as a hobby and speak fluent French and Danish, conversational German and Spanish, and I've recently begun learning Latin and Mandarin Chinese.
This is really a great course; it shows you how to master Mandarin really fast in unique ways. Also, they focus on teaching you pronunciation first, so you won't have any problems in the future.?
Mandarin Blueprint is an amazing innovative way to learn Mandarin Chinese. Not just to speak but to read and write as well! The creators Phil and Luke are humble and down-to-earth teachers and role models. I would recommend this to anyone. I believe that this course has made Mandarin Chinese one of the easiest languages for English speakers to acquire. Thank you for this opportunity ?? 谢谢! 我爱中文?
After studying Mandarin Chinese for about a year with no direction, I stumbled upon Mandarin Blueprint. This is the best course I have found when it comes to studying Chinese. I wish I would have discovered this course in the beginning. 谢谢 Luke 和 Phil
This course is all I wanted it to be and more! The course is well thought out and easy to navigate. They hold your hand until you can get your foundational footing, in your brain, on how to memorize the characters, the sounds, the writing and the meanings. Their personalities are delightful, kind, encouraging and patient. It's completely foolproof and super fun if you do your daily flashcards religiously from the start.
I am Chinese but my first language is English. I have been with MB for a month now and I am really enjoying the course. The content is video-based and very engaging. What I like the most about the MB is that the mentors are very motivating and they also answer my questions relatively quickly.
Might take some getting used to, but definitely an excellent way to learn characters. After using other methods for a while, it was clear that something like this was necessary, but most courses don't offer anything similar. I'm hoping the well-thought-out and effective organization will carry on to further parts of the course, but off to an excellent start.
Mandarin Blueprint's Pronunciation Mastery is an amazing starting place for great pronunciation. I had studied Mandarin through classes before, but never had this kind of in-depth teaching. Highly recommend!
After just two months of relaxed Mandarin Blueprint study, I am able to recognize and read characters and sentences and feel enthused and confident that I will get a firm grip on the language by following this technique. Luke and Phil are enthusiastic and engaging instructors and the MB method is easy to understand and very effective.Highly recommended.
Pronunciation Mastery is an extremely well thought out and professional course, and vital for anyone learning Chinese before they progress to anything else. I have tried many courses over the years and always given up but Luke and Phil are so inspiring and I am looking forward to continuing my Chinese journey with them …next step Characters!
Absolutely love this course and the creators, Luke & Neal who created it. I started using it back in 2019 and easily scaled to 1200 characters in less than 2 months. Currently, everything is much more refined and updated and feels and looks great. If you have any desire to learn Mandarin, Mandarin Blueprint is the way to go, in my opinion.
Popping in to say I love how, as we keep building our vocabulary and using previously learned characters (like 正), my sense of the characters' various meanings just gets further enriched by how they're used in these new words and sentences. Hurray for effective scaffolding!
MB has proved to be far more than I knew I was looking for: many, many aha moments during the pronunciation mastery course; an addictive quality to the learning that means I WANT to do my daily sessions; explanations for things that somehow manage to be both intellectually stimulating and utterly straightforward. It blows my classes out of the water, and I'm seriously considering replacing them altogether with MB. Worth its weight in gold.
I haven't been super consistent but I keep coming back to my studies and as I rewatch 'The Rational Life'after quite some months, I now recognise how much more I can understand and recognise of the language. Not to mention I can speak a little to my husband and MIL. I'm really happy with the progress and don't think it would've been possible with a traditional course. Thanks so much, guys!
I have tried a lot of Mandarin learning resources over the last year and have found Mandarin Blueprint's courses to be the most useful. I only wish I had started with them right at the beginning of my Mandarin learning journey, it would have made the process even more effective. Thanks Luke and Phil for sharing your knowledge with us!
As always, the team at Mandarin Blueprint have put in a lot of effort and time to come up with yet another fantastic way to improve my journey to Chinese Mastery. 加油!
The Mandarin Immersion Masterclass is really well done, deep, complete yet not overwhelming! Nice addition to the Mandarin Study Routine.
I took the Pronunciation Mastery course and thoroughly recommend it for improving your understanding of correct enunciation, mouth/tongue/lips positioning, and understanding of Pinyin's actual pronunciation. The most valuable content for me was seeing Luke speak – not only for the clarity of speech, but also the intonation and facial aspects. The course is completely packed with helpful information, it's an extremely worthwhile buy for those wanting a solid foundation in Chinese pronunciation.
Great teaching on how to pronounce sounds in Chinese that don't exist in English.
Made By Learners, For Learners
We both learned Mandarin – "one of the most difficult languages in the world" – as a second language. As adults. Reaching advanced fluency took us years of study and many thousands of dollars. Over the years we discovered the best tools and invented our own techniques to make Mandarin easy and fun. Now we've put all that knowledge into a 100% unique, patent-pending system to learn Chinese. A blueprint for English speakers who want to learn Mandarin Chinese.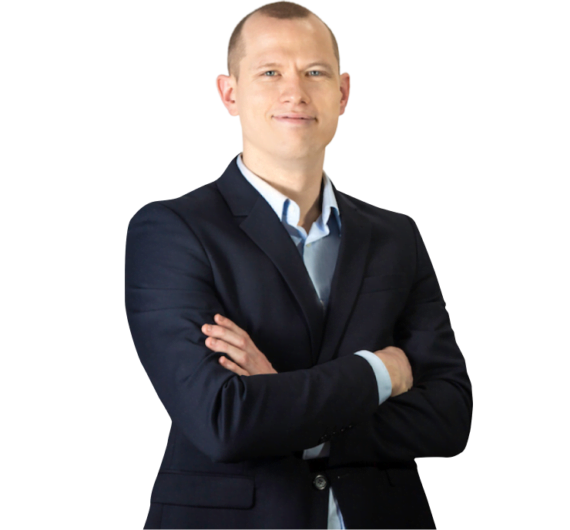 Luke Neale
Luke struggled early on with traditional learning methods and very quickly sought after more effective techniques online. Eventually, through a lot of trial and error, found far better ways of acquiring Chinese, using various tools and memory techniques.
Luke's strength is his native-like pronunciation; having placed a strong focus on it early on.
Phil Crimmins
In Spring 2017, Phil graduated from Sichuan University with a bachelor's degree in the Chinese language, and he was also awarded an "Outstanding Thesis Award" for his dissertation titled "Chinese Acquisition Methods from the Perspective of a Mandarin Learner."
Phil's strength in Mandarin is reading and writing; having started his study with a heavy focus on Chinese characters.