Play Your Way

to Chinese Fluency

An Ingenious Step-By-Step Online Course
That Makes Learning Simple & Fun
Learning Chinese

Shouldn't

Have To Be Confusing
As Chinese learners ourselves, we know first hand just how overwhelming this language can be.
"How do I master pronunciation?" "Should I learn characters? If so, how? There are so many!" "How do I learn Chinese grammar?" "How do I improve my listening?" "How can I have a smooth conversation in Mandarin?"
It's like being lost in the jungle with no map or compass, but it doesn't have to be that way.
With clear guidance through a "do this then that" blueprint, the entire process becomes a game. The reward for winning? Genuine connection with Chinese people and enjoyable consumption of a fascinating language.
When you play your way to fluency with The Blueprint, you'll acquire the astoundingly impressive skill of reading, writing and speaking Chinese.
Testimonials
"I've tried many other methods out there, but I have made more progress in the past 6 weeks using The Blueprint than I made in the previous year with other courses."
"I don't think I've ever been so completely absorbed in anything in my life, not in decades anyway. My family is worried about my mental health :D"
"My husband is Chinese, and he's very impressed that it's possible for us learners to memorize in weeks what took him several years to get right, at school! I genuinely look forward to this, each day."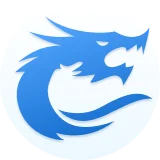 The Blueprint: What's Inside
Over 15,000 multimedia flashcards
Master 11,800 common Chinese words
Read, write, and pronounce 3,050 common Chinese characters
Understand 99.4% of Chinese by frequency by the end of the courses
Dedicated, "Above and beyond" support
Free flashcard software and support
Private community forum
Patent-pending curriculum structure
Bonus downloadable audio, video, and PDFs
Chinese media immersion resource list Your Plan to
Never

Feel Lost
or Frustrated

Again
1. Sign up for The Blueprint
2. Play through the lessons
Take Our

FREE

Mandarin
Fluency Scorecard!

Get an assessment of your current Chinese skill and a customized guide to fluency in under a minute!
Join Thousands Of Happy Members