Podcast
81. How to Become Literate in Mandarin in Less Than a Year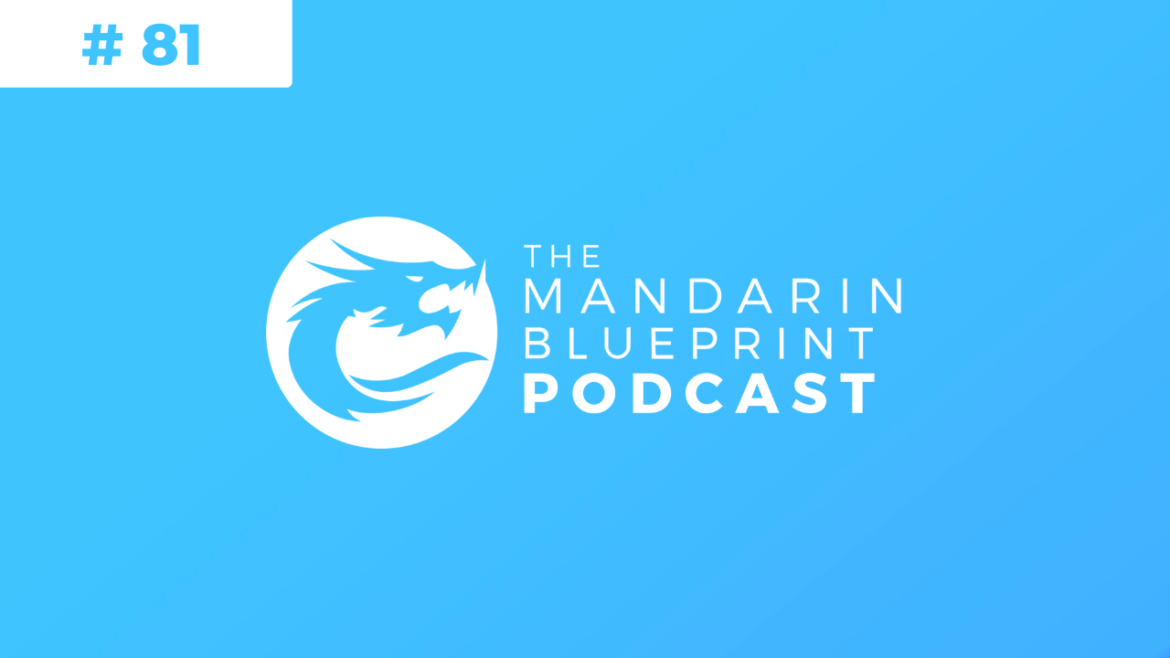 81. How to Become Literate in Mandarin in Less Than a Year
欢迎光临! Welcome!
You can now subscribe to the podcast by the links below, or you can subscribe by copying the following URL into your favorite podcast APP.
欢迎光临! Welcome!
You can now subscribe to the podcast on iTunes, Stitcher, Spotify, or you can subscribe by copying the following URL into your favorite podcast APP:
https://www.mandarinblueprint.com/feed/podcast/
The Mandarin Blueprint Podcast focuses primarily on The Mandarin Blueprint Method online curriculum. Creators Luke Neale & Phil Crimmins answer questions and comments, discuss topics related to China and Mandarin learning and have special guests.
81. How to Become Literate in Mandarin in Less Than a Year
2:54

Updated Mandarin Blueprint Guarantee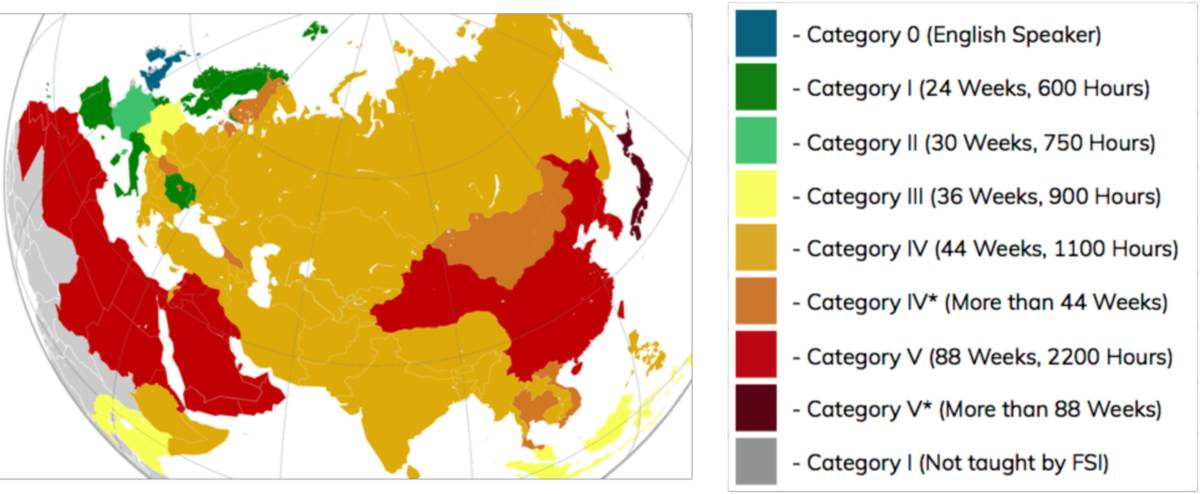 21:56 Grammar Point: GW-Helper-Happening-Now-助词-着
Sentence 1:
台上坐着几个人。 – Level 14
Táishàng zuòzhe jǐge rén.
A few people are sitting on the stage.
坐 – sit, 坐着 – sitting.
站 zhàn – to stand, 站着 – standing
跑 pǎo – to run, 跑着 – running
Sentence 2:
他坐着吃饭。 – Level 16
Tā zuòzhe chīfàn.
He's sitting and eating.
Sentence 3:
你自己看着办吧! – Level 16
Nǐ zìjǐ kànzhe bàn ba.
You can do as you see fit.
看着 – seeing
办 – deal with
Sentence 4:
那张床上铺着被子。 – Level 20
Nà zhāng chuángshàng pūzhe bèizi.
That bed has a quilt spread over it.
Sentence 5:
墙上挂着电视机。- Daily Life Phrase
Qiángshàng guà zhe diànshìjī.
The TV is hanging on the wall.
27:35

Miscellaneous
MICHAEL ROTCHFORD BY COMMUNITY

How much is too much? I commute 2 hours a day and have the Chinese radio station on and can pick out almost every word but my brain just isn't clicking fast enough. By the time I've figured out one sentence they're already on the next story. It's like a tickle in the brain. It drives me to try even more. The amazing thing is 5 months ago I didn't even know 1 Chinese word!

Another incredible aspect of Mandarin Blueprint is that it is so much fun and so exciting! I never think that oh no, I have to do those pesky flashcards again.

I write out by hand every movie at least twice and that has been my biggest constraint so far. Every once in a while I even post one and those have to be really good ones in my mind at least. I really appreciate everyone else that posts their movies and it has helped me a lot!

In this climate of "social distance" I aiming on at least 100 new characters this upcoming week.

I have found that doing your ANKI every day is essential but I also think you should try to learn at least 10 characters a week as well.
My rule for each movie now is that if it takes me longer than 30 seconds to develop my movie I start over from scratch.

I am loving every day with Mandarin Blueprint!
34:20
REBECCA WHEBLE ON "LEVEL 22 UNLOCKED CONVERSATION CONNECTORS"

I resuspended all my Anki Conv. Connector cards because they
were doing my head in. They just weren't sticking and my Anki
sessions were taking way to long as I kept getting them wrong.
Repeat, repeat, repeat and then repeat again in three days time
when I'd get it wrong again. I struggle to remember the order of
a string of characters that don't easily line of with the English
meaning. However now I am wondering if not learning
conversations. connectors is impacting my comprehension of the
stories, etc.. I can read all the characters in the pieces but
often I'm not comprehending exactly what some of the sentences
mean. After reading these conversations. connectors above, I
wondered if my lack of them was the reason for this or is it just
you are using secondary meanings of the characters that I don't
know. Either way I'm quite frustrated at the moment.
37:10
DEBORAH DRISCOLL ON "NEW VOCABULARY UNLOCKED! 记住"

Cool, thanks! That's a good way to remember it, so in 想起来 your
thought 想 is brought up 起 out the depth of your memory and comes
来 back to you!
39:08
JOE SUTCLIFFE ON "SIMPLE FINAL Ü (YU): 去 QÙ"

Why is the 不 in 你去不去 a 5th tone? Would it not be a 2nd tone as
it precedes a 4th tone? Thanks.
40:08
MÁIRE LIATH NÍ BHRÁDAIGH ON "BONUS: STROKE ORDER (RULE 7 OF 12)"

I find it reassuring to learn the stroke order. I am mildly
dyslexic, and by being very structured in my learning it's
helping me not write the components upside down!
41:37
RAMONA ON "NEW VOCABULARY UNLOCKED! 从来没"

我从来没去过中国。Got it!
我们从来没有哭过。Why are we using 有? ?
Thanks!
42:14
NEIL ON "NEW VOCABULARY UNLOCKED! 说服"

is the 了 in 說服不了 pronounced liao?
44:22
DAVID CHANG ON "LEVEL 13 COMPLETE"

I found this level quite challenging to progress through; there
are a lot of sentences which makes the Anki review more involved.
By the end, it got easier, but there is definitely more work with
all the Grammar Building cards.

DAVID CHANG ON "LEVEL 13 COMPLETE"

Haha, of course the very next video answers my question.
45:54
WILLIAM EDMEADES ON "VOCAB UNLOCKED FROM 悲"

I wanted to say I LOVE the way sorrow is described in the
sentence "丈夫死了两年后, 她终于从悲伤中走了出来。"

It's as if the lady was immersed in grief, and recovered by
walking away from it.
46:57
HOWARD SOH ON " NEW VOCABULARY UNLOCKED! 往前"

I've always found it curious that 前 means 'before' when used in
a time context (以前 & 前天) but means 'ahead' when used
spatially (前面 & 往前). And the same logic appears to apply to
后!
48:31
– Course
Updates
50:12

Movies!
This blog post explains the theory behind Movie Scenes and learning characters.
DEBORAH DRISCOLL ON "MAKE A MOVIE 玉"

The Unicorn (yu) bows down it's head to the king and a drop of
magic liquid jade falls from his horn and turns the king' s crown
into jade.
53:08
KIKA BISOGNO ON "MAKE A MOVIE 丢"

(Di)ana Ross is driving a GO-KART OUTSIDE THE ENTRANCE of my
Mom's G(ou)rmet Store while screaming and brandishing a PRUNING
KNIFE, all the while warning people that, if they don't want TO
LOSE their heads, they shouldn't try to stop her. She's
definitely gone mad!
53:08
KIKA BISOGNO ON "MAKE A MOVIE 法"

During a blackout in (A)ustralia, (F)reddy Mercury applied a
home-made METHOD of generating hydroelectricity for my sister's
home. He installed a fountain in the middle of the LIVING ROOM.
He then attached a GO-KART to the base and drove around it making
the whole structure turn on its axis. The water splashed
forcefully against the Go-kart's turbine converting the kinetic
energy of the falling water into mechanical energy and a
generator converting it into electrical energy. My sister was
very impressed with this technique but was worried that it might
not be LAWful to have this type this contraption in a house
54:54
REBECCA WHEBLE ON "MAKE A MOVIE 现"

Props: sceptre, telescope

My xi actress is in the backyard of my -an set. She's currently
in Coronavirus lockdown and she can see a current event happening
down the street. What is happening? It's too far away. She gets
out her telescope but the telescope keeps flopping forward in the
stand. She then gets a sceptre and props up the telescope end and
proceeds to watch the current event unfolding before her eyes.
55:57
IJA ON "MAKE A MOVIE 骨"

Keyword : Bone
Actor : Gru in my childhood bedroom
Props : Glass cover, horse's head, crown, pieces of flesh

Gru was tracking a high profile killer who killed the Queen and
ended up in my childhood bedroom.

He could feel it in his bones that he's in the right place after
seeing the Queen's horse head under a glass cover and the
majesty's crown lying next to it.

Things were getting less humerus after he saw pieces of flesh on
the bed, and finally, a skeleton in the closet……….
57:39
DOM THOMSON ON "MAKE A MOVIE 肚"

Dumbledore is in the backyard, digging a deep hole with a SPADE.

The moonlight shines very brightly on him like a spotlight.

He's dressed as a BELLY-dancer, belly-dancing along to 'Dancing
In The Moonlight'
58:09
DOM THOMSON ON "MAKE A MOVIE 在"

Keyword connection: X marks the spot

Mark Zuckerberg drags Arnold Schwarzenegger's giant, lifeless
body into the toilets of my old office.

He uses the spade to dig a hole, burying the body.

He then takes out a giant razor blade to mark an X on the
bathroom floor – X marks the spot.
58:47
DANIEL HIRST ON "MAKE A MOVIE 办"

I like to get the stroke order into the story – so instead of 力
surrounded by two drops, I think of this as 力 (a scooter) with 八
written around it (a spider)
Otherwise my story is similar to Deborah's.
59:25
MICHAEL ROTCHFORD ON "MAKE A MOVIE 医"

Onto my childhood front porch my 5 year old granddaughter Ava
(yi-) steps out with a (box) of (darts). She is dressed in a
little white skirt with a Red Cross nurses hat and holding her
toy stethoscope. In a new twist on the old lemonade stand her
sign reads-
FREE lemonade with each shot
Dr. Ava's MEDICAL office.
1:00:12
MICHAEL ROTCHFORD ON "MAKE A MOVIE 弓"

Gene Autry (g-) College dorm (-ong) athletic field (outside).

Gene is trying to pledge a fraternity in my college dorm. The
hazing consists of the pledges shooting an arrow (一) from a BOW
while sitting on a toilet (㇉ ) and while wearing a horse head
(?). No one hit the target but it was sure fun watching. I'm sure
the beer didn't help any.
1:01:05
DEBORAH DRISCOLL ON "MAKE A MOVIE 钟"

My lazy person is lying down outside the gym (ong) drinking her
bottle of golden gin….suddenly the door opens and George
Clooney comes out, holding a massive clock to show her that it's
time to open the gym, he points emphatically at the clock to tell
lazy person to get up and do something! She just takes her bottle
of golden gin and throws it at the switch ?️ so the doors close,
crushing the clock and George! She just goes back to sleep ?
1:02:56
RICHARD KRAUSE ON "MAKE A MOVIE 照"

"Remember when you were young, you shone like the sun,
Shine on you crazy diamond" (Pink Floyd) – a perfect song to
remember this character by. A sun and a campfire shining on a
young Harry Potter, Pink Floyd performing "Shine On" in the
background and Jerry Seinfeld (zh-) doing a standup of this
bizarre scene with his trademark incredulous expression. All on
the street (as a substitute for a backyard) by Wow Bao
restaurant.
14:55

Pronunciation
YUICHIRO KAKUTANI ON "NASAL FINAL ENG & PROBLEM INITIAL R: 生日 SHĒNGRÌ"

When Luke pronounces the rì in shēngrì, it sounds like there's a
J sound before the ri sound. Kind of like "Jrrr." I didn't hear
the J for the first few times Luke said ri though, so im a bit
confused…