Podcast
32. Trump Gets a Loan from Batman & Robin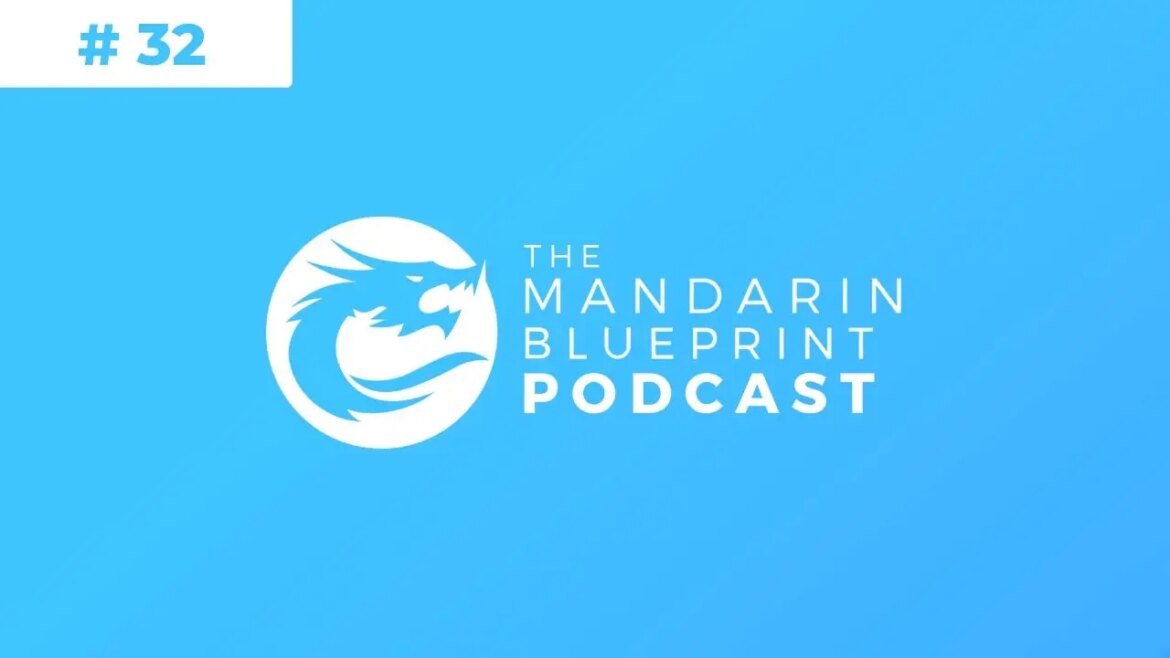 32. Trump Gets a Loan from Batman & Robin
欢迎光临! Welcome!
You can now subscribe to the podcast by the links below, or you can subscribe by copying the following URL into your favorite podcast APP.
欢迎光临! Welcome!
You can now subscribe to the podcast on iTunes, Stitcher, Spotify, or you can subscribe by copying the following URL into your favorite podcast APP:
https://www.mandarinblueprint.com/feed/podcast/
The Mandarin Blueprint Podcast focuses primarily on The Mandarin Blueprint Method online curriculum. Creators Luke Neale & Phil Crimmins answer questions and comments, discuss topics related to China and Mandarin learning, and have special guests.
32. Trump Gets a Loan from Batman & Robin
05:50

Podcast recommendation:
https://www.beartalking.com/podcast
06:56

Props!
This blog post explains the theory behind props and Chinese character components.
RYAN SMITH ON "PICK A PROP 此"

Based off the appearance, I went with a bundle of enoki mushrooms (with the size accentuated)

WILLIAM EDMEADES ON "PICK A PROP 我 "

Gru (or one of the minions) from the movie, Despicable ME!

WILLIAM EDMEADES ON "PICK A PROP 大"

Tom Hanks from the movie BIG

MICHAEL HORNE ON "PICK A PROP 自"

My character puts a drop in his eye and his mirror image morphs into a Vincent Van Gogh self portrait.

WILL HENRY ON "PICK A PROP 曼"

A really big apple…

WILL HENRY ON "PICK A PROP 文"

Anthony Bourdain has experienced many cultures so I"ll use him for this prop

WILL HENRY ON "PICK A PROP 父"

Prop: Darth Vader

WILL HENRY ON "PICK A PROP 月"

Prop: If you squint a bit… this looks like a snowshoe or sled that is standing upright. I'm going to give my actor a pair of snowshoes.

WILLIAM EDMEADES ON "PICK A PROP 力"

Goku from Dragon Ball Z

WILLIAM EDMEADES ON "PICK A PROP 另"

DJ Khaled, because he always says "Another One" in his songs!

Or even Naruto, because it looks like how he runs on the anime.

WILLIAM EDMEADES ON "PICK A PROP 云"

A giant vape pen, people often make clouds with those!

CHAD RESSLER ON "PICK A PROP 又"

Chinese flower pot drum.

WILLIAM EDMEADES ON "PICK A PROP 奇"

Who other than Jesus Christ to perform miracles? That's who I'm going with ?

IJA AMRAHI ON "PICK A PROP 元"

I picked Anakin Skywalker from Star Wars Episode 1 because its tagline was "Every Saga Has A Beginning".

(and because the next few characters have Yoda in it)

Other choices :

An egg
The seed from Wall-E
Positive pregnancy test
13:40

Actors!
This blog post explains the theory behind actors and Pinyin Initials.
WILLIAM EDMEADES ON "CASTING CALL BI- 45/55"

I think Brie Larson would be another good one, definitely a more memorable figure after she played Captain Marvel.

AARON AMATO ON "CASTING CALL ZHU- 39/55"

Juliet
14:40

Movies!
This blog post explains the theory behind Movie Scenes and learning characters.
WILL HENRY ON "MAKE A MOVIE 西"

A fearsome rolling stones mouth is in my front yard with two legs dangling out if its mouth. Shakira and I are standing our ground and she is brandishing a giant razor blade. Its' clearly just chowed down on someone and we are next on the menu. Just as the mouth advances towards us, Shakira slashes the lips in two — and out falls Kanye West.

This hungry mouth with legs hanging out of its lips and Shakira both made appearances earlier in the method with the character 兄 so this is connection makes this scene especially memorable. The last scene took place at my hometown gym and I can picture the man-eating mouth following us all the way to my front yard.

Edit: Kanye West also makes a great prop for 西
16:43
WILL HENRY ON "MAKE A MOVIE 最"

For me, this made more sense using the 旦 radical.
17:40
WILLIAM EDMEADES ON "MAKE A MOVIE 大"

It's quite a simple character, but I thought I might share my scene anyway :p

Daniel Radcliffe (d-) is in my -a set's backyard and he notices that it's starting to rain. He quickly picks up a nearby umbrella (人) and is frantically trying to open it but can't figure out how, so he grabs a conveniently nearby giant razor blade (一), cuts into the umbrella a bit, breaking the locking mechanism causing it to open up or to become BIGGER.
18:48
WILLIAM EDMEADES ON "MAKE A MOVIE 犬"

The Queen (qu-) is hanging out in the living room of my -an set, when suddenly Pitbull the rapper struts in singing one of his iconic songs. However, halfway through the song he coughs up an eyedropper (`) and quickly turns back into Clifford the Big Red Dog (大)
19:53
WILL HENRY ON "MAKE A MOVIE 取" IN REPLY TO IJA AMRAHI:

I like the idea of a character asking the other "lend them their ear." I borrowed this idea in my scene with Trump (qv) asking Robin of Batman to withdraw money from his bank account to give him a loan.
20:45
WILLIAM EDMEADES ON "MAKE A MOVIE 着 "

I've got my zh- actor on the roof of my -e set watching TV, when suddenly a BREAKING NEWS report comes on, with the newscaster reporting live from a helicopter detailing the high-speed chase of Shaun the Sheep (羊) riding a giant eyeball (目).
21:50
GREGORY PATURAU ON "MAKE A MOVIE 什"

Chuck Norris ( first prop) + Dead ( crucifix)= WHAT???
That what comes to my mind immediately. Like Chuck Norris dead is not possible. xD

I know I don't really follow the rules.
23:25
WILLIAM EDMEADES ON "MAKE A MOVIE 力"

I've got my grandma (because 'Lola' was a name suggestion, but 'Lola' is also Filipino for Grandma, so I went with that), with her 'evil twin' in my childhood backyard. The props I use are a samurai Sword and Pincers.

My grandma and her evil twin are about to have a grand battle in my backyard, she's wielding a samurai sword, and her twin, a giant set of pincers. Suddenly the battle starts! Both grandma's rush Dragon Ball Z style toward each other, fiercely trading blows with their weapons until the samurai sword gets stuck inside the pincers. The evil twin sneaks in a smile, she thinks she's won! Grandma then raises her power level to over 9000 and goes super saiyan, she then unleashes the iconic kamehameha wave which completely annihilates the twin.
25:25
WILLIAM EDMEADES ON "MAKE A MOVIE 办"

I've got Bear Grylls (b-) in the bathroom of my -an set. With the following props: Goku from "Dragon Ball Z" (力) and 2x eyedroppers (丶).

Bear Grylls has a slight water quality problem in his bathroom and calls his plumber, Goku, to deal with the problem. Goku promptly arrives holding an eyedropper in each hand. Carefully, Goku runs the sink and drops the first dropper, and nods his head with approval "Just as I expected". He then uses the eyedropper in his other hand to drop a special chemical to deal with Bear's water issue.
26:51
CHAD RESSLER ON "MAKE A MOVIE 楼"

Location: Joe and Ryan's House (In-laws) in the Kitchen
Actor: Luke Neale
Props: Christmas Tree, Jolin Tsai In Lingerie, Bowl of Rice

I am enjoying time at my in laws house when I hear a knock at the door. The gentleman introduces himself as Luke Neale with the Mandarin Blueprint and he's here to show us a revolutionary new way to learn Chinese. Before we can tell him no thanks, he just walks into the kitchen dragging a Christmas tree, and along with him he has a Chinese pop singer in lingerie eating a bowl of rice. He tells us he will now teach us the character for BUILDING. He instructs the Chinese girl to put the bowl of rice on her head and then sets the Christmas tree right by her and says that these all represent "props" for the character BUILDING and he shows us a picture of it. Before he can go all Billy Mays, I inform him that his partner Phil had already taught me the word for "method" on his sales call, but I thought the program wouldn't work and that Chinese was too hard.
29:48
IJA AMRAHI ON "MAKE A MOVIE 员"

The mouth was chairing a meeting for the exclusive xiansheng (相声 – crosstalk) club at the hallway of my Anatomy lab when Yoda entered room.

He wanted to become a member of the club.

The mouth scattered seashells on top of the table and said "Okay then. As your audition, please perform the seashells tongue twister"

Yoda tried.

"Seashells by the seashore she sells"

Speak English properly Yoda couldn't.

Become a member of xiansheng club Yoda didn't.
33:55
IJA AMRAHI ON "MAKE A MOVIE 友"

Idina Menzel found Hamilton rehearsing his lines in the bedroom of my -ou house and begged him to give her a role on his highly successful Broadway show.

"Sorry Idina, but we only cast non-whites"

Idina was furious at the blatant reverse-racism and Hamilton retaliated with the only way he knew – he asked her for a duel.

There they were on the opposite ends of the room – so still, you could hear a pin drop.

Hamilton was beginning to draw his gun from its holster.

Idina : Alexander

Hamilton : Idina, here.

Idina : Can we agree that duels are dumb and immature?

Hamilton : That's the way I deal with disagreements around here

Idina : Why don't we just be friends and share a beer?

Hamilton : I'd love that. Haven't had one in a year.

They left the room as friends.
35:42
WILLIAM EDMEADES ON "MAKE A MOVIE 以"

As Julian already pointed out, "By means of…" Is definitely a tough keyword to form a physical representation with, so to make sense of it, I've got my y- actress (Yoko Ono) in the living room of my childhood home, with the props: hook (乚), eyedropper (丶), and an umbrella (人), when suddenly the TV turns on and a military-style General version of Yoko is displayed, and states that her next mission, should she choose to accept it, is to use the hook and the eyedropper to invert the umbrella by any means necessary.
40:20
IJA AMRAHI ON "MAKE A MOVIE 运 "

There's a red carpet heading to the bathroom of my first rENtal house. Yoda is 'driving' Goku's cloud nimbus on top of it like an autoMOBILE, holding a MOBILE phone – complete with sunglasses.

Music : They see me rollin', they hatin'
41:54
IJA AMRAHI ON "MAKE A MOVIE 担"

A reshoot :

Donald Trump was looking to add another entertainment entity to his Trump Media group of companies and was eyeing the WWE (to balance things out after acquiring the rights to Miss Universe). WWE wasn't too thrilled about it and dared Donald Trump to a cockfight in front of my ANatomy lab.

Donald Trump hesitated to undertake such a big task, but reluctantly agreed.

The WWE was presented by the Undertaker.

A crowd gathered around the pit, some fans wearing giant foam fingers.

The Undertaker's rooster performed the Tombstone Piledriver and won the fight.
43:11
IJA AMRAHI ON "MAKE A MOVIE 题"

(Continuation of 提)

Shakespeare, looking annoyed, wasn't too happy with Tina's pencil question and asked her to stick to the TOPIC of English literature (as written on the banner behind him).

Tina then explained to Shakespeare that written words have gone out of fashion and people nowadays are communicating in pictographs instead.

She then ripped out a page from her notebook and drew him some emojis to prove her point.

??❓ ???❓
45:07

Pronunciation
MIKE ROBERTS ON "NASAL FINAL ING (YING): 请 QǏNG,请坐 QǏNGZUÒ,请进 QǏNGJÌN"

How common is 请 spoken as 2nd tone as an invitation? I've always heard it pronounced as 3rd tone & all of my dictionaries give it as 3rd tone. The only possible exception in the dictionaries is 请帖 (qǐngtiě) or 请柬 (qǐngjiǎn) where the two 3rd tones are in sequence. Is this an informal or shorthand way of saying that ? Or is it a dialect?
46:55

Miscellaneous
ABIGAIL ON "NEW VOCABULARY UNLOCKED! 几百"

What does 只 mean in the sentence above?

Sentence

桌子上有几百只虫子!

English:

There are hundreds of bugs on the table!
48:20
WILLIAM EDMEADES ON "NEW VOCABULARY UNLOCKED! 哥哥"

What's the difference between "哥哥" and "兄"?
50:08
KAI ON "NEW VOCABULARY UNLOCKED! 不过"

can this be used interchangeably with 但是(danshi) ?
54:00
MATT WILLSON ON "(BONUS) LANGUAGE LEARNING TRIPOD: ATTENTIVENESS"

How many times should we practice an Anki flashcard set before moving onto the next pronunciation unit? Flashcards for 2 and 3 were given even though we haven't touched Unit 3 yet. I'm worried about doing too much too fast.
56:00
GARTH GRESKIW ON "(BONUS) 4 COMPONENTS OF HABIT BUILDING PART 3: REWARD"

Love the pentatonic scale (in background music)- reminder of shared scales of music/humanity with Chinese culture
56:25
GARTH GRESKIW ON "(BONUS) THE POWER OF CHINESE CHARACTERS: 明 MÍNG"

Brilliant lesson – finding exactly the right words/characters for learning this poetry/logic called "Chinese" wenming
57:25
GARTH GRESKIW ON "COMPOUND FINAL UA (WA): 哇塞 WÀSÀI,花 HUĀ"

Luke is very witty. Good to have teachers with Chinese 'savoir-faire' a strong sense of balance with happiness and 'cool' – and with complex philosophical thoughts (grounded in ancient characters) communicable to the average westerner.
57:53
ERNESTO PROVENCIO ON "NASAL FINAL UANG (WANG): 忘 WÀNG,爽 SHUǍNG"

Yes!! X-rated vocabulary please! ha ha! would find a course on current modern day phrases, dirty words, and old school maxims very interesting.
1:01:52
CLAYTON LEE ON "MAKE A MOVIE 吗"

Hello,

If I can memorize the word or it comes intuitively to me, is there any value to using the method to create a movie for it?
1:03:15
CLAYTON LEE ON "MAKE A MOVIE 吗"

Hi,

I had learnt this character many years ago (I went to a few Chinese classes as a child).

However, I had trouble remembering the tone when practicing with the ANKI flash cards, so I did end up using the method. Now I have a quicker recall of the tone!

Thanks for your quick reply!
1:04:02
LYNELLE GLOVER ON "诚实 HONESTY "

Hi Luke,

Thanks so much for addressing my question in your podcast – How personal is that! Yeh, I get it now. Like you said, repeated exposure to this structure in an understandable context, is the way to go.

I'm approaching the end of the course in terms of the stories available. How are things going in terms of completing the next stage? Maybe you've answered this question somewhere else on the website but I haven't come across it.

Many thanks
1:06:30
DEBRA JANSEN ON "ANKI DECK(S) INSIDE – LEVEL 12 COMPLETE"

I'm very happy to have reached Level 12 and have enjoyed the course thoroughly. I found in analyzing, along the way, my approach to movie making, that I was really struggling with fictional characters so I tossed them all out and created animal characters which worked so much better for me. Most of my sets are in Africa so Mr Buffalo (bu) and Mr Hyena (hu) just made for more memorable movies. It increased my progress immensely! All this to say that a solid process, which your course certainly is, allows nicely for tweaking to fit individual needs. Many thanks and I look forward to the next levels.
1:07:40
SIDNEY GREEN ON "MAKE A MOVIE 受"

Loving the challenge of no English translations in level 26. Really stretches the mind and gives a real sense of really being able to read Chinese at last.