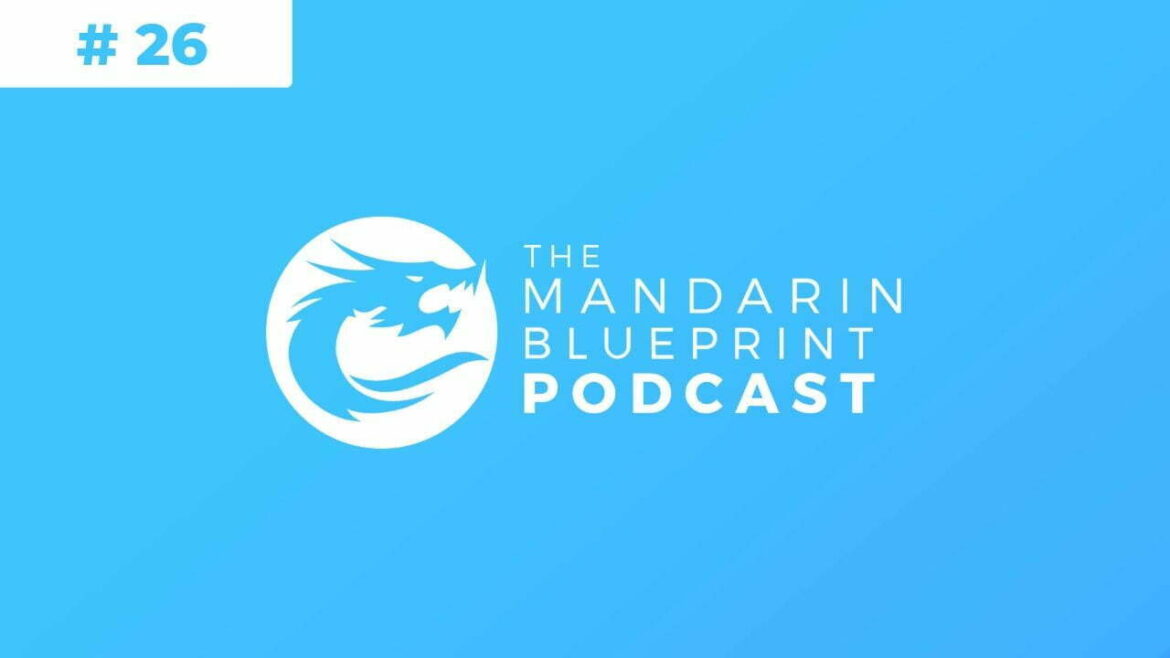 欢迎光临! Welcome!
You can now subscribe to the podcast by the links below, or you can subscribe by copying the following URL into your favorite podcast APP.
欢迎光临! Welcome!
You can now subscribe to the podcast on iTunes, Stitcher, Spotify, or you can subscribe by copying the following URL into your favorite podcast APP:
https://www.mandarinblueprint.com/feed/podcast/
The Mandarin Blueprint Podcast focuses primarily on The Mandarin Blueprint Method online curriculum. Creators Luke Neale & Phil Crimmins answer questions and comments, discuss topics related to China and Mandarin learning and have special guests.
00:00
–
Updates
10:20

Props!
This blog post explains the theory behind props and Chinese character components.
CHAD RESSLER ON PICK A PROP 彳

Since I already had Bruce Lee, I had to go with Steven Seagal.

IJA AMRAHI ON PICK A PROP 半

I picked half of a brain. It has almost the same look with the sulci and gyri. It has textures – squishy (hence a great sound effect) and invokes a somewhat "ewww, gross!" emotion. And location-wise it's anatomically close to the horns.

ELARY HALL ON PICK A PROP 乞

I think that this goes really well with a Jack in the box, there's this lid, and then the component underneath really looks like a J.

IJA AMRAHI ON PICK A PROP 只

I picked a tiger because the first time I heard about zhi as a measure word was from 两只老虎 (a children's song). And my ONLY daughter was born in the year of the Tiger.

IJA AMRAHI ON PICK A PROP 七

A junk sailboat sailing the seven seas。 ~~~七

IJA AMRAHI ON PICK A PROP 氵

I picked …. saliva. Such a fun prop. It has smell, texture, sound and evokes emotions.

IJA AMRAHI ON PICK A PROP 从

The Minions. They're cute, have personalities, borderline annoying and will follow you everywhere.

IJA AMRAHI ON PICK A PROP 代

Packets of Splenda.

IJA AMRAHI ON PICK A PROP 化

I picked Son Goku.

A person, who's searching for 7 dragon balls and able to transform into a Super Saiyan.

IJA AMRAHI ON PICK A PROP 乚

I picked Maui's fish hook (from Moana)
18:37

Actors!
This blog post explains the theory behind actors and Pinyin Initials.
JAY ANDERSON ON CASTING CALL FU- 34/55

Fawlty, Basil (John Cleese in Fawlty Towers)
LINNEA ON CASTING CALL ZH- 10/55

Jim Carrey
IJA AMRAHI ON CASTING CALL DU- 15/55

I picked Doraemon.

Other close choices:
Duggee (Hey Duggee!)
Dumb & Dumber
PsyDuck (Pokemon)
Baby shark Doo doo doo doo doo
Dexter from Dexter's Lab
IJA AMRAHI ON CASTING CALL KU- 22/55

The only character that I could relate with "ku-" is Po from Kungfu Panda. There's a potential confusion with "pu-" but Pikachu is a much vivid "pu-" actor for me.
IJA AMRAHI ON CASTING CALL QI- 19/55

My original qi actress was The Queen. But then it's probably wiser to appoint her as my qü- actress.

Then I changed to Queen Latifah. Not sure if that's a good choice – visually distinguishable but they're both queens.
Any thoughts?
IJA AMRAHI ON CASTING CALL GU- 33/55

Gru from Despicable Me / The Minions.
IJA AMRAHI ON CASTING CALL BU- 36/55

Bulbasaur / Butterfree (Pokemon)
Bulma / Majin Buu (Dragonball)
Boo (Monsters Inc)
Boo Boo Bear (The Yogi Bear Show)
Betty Boop
Bubbles / Blossom / Buttercup (Powerpuff Girls)
Boss Baby
Baby Dill (Rugrats)
Bananas in Pyjamas
Ben10
Barney the Dinosaur
Big Bird / Bert (Sesame Street)
IJA AMRAHI ON CASTING CALL FU- 34/55

Characters of Futurama
Fry Futurama
Bender Futurama
Leela Futurama
IJA AMRAHI ON CASTING CALL CU- 32/55

Captain America

Charmander / Charmeleon / Charizard / Clefairy / Clefable / Caterpie / Chansey (Pokemon)
Cutie Mark Crusaders (My Little Pony)
Cow / Chicken (Cow & Chicken)
Courage the Cowardly Dog
23:50

Sets!
This blog post explains the theory behind Sets and Pinyin Finals.
IJA AMRAHI ON SET THE SCENE -ONG 4/13

My ONG set is the labour ward of my training hospital. Because it's the most memorable place related to Obstetrics and Gynaecology (O&G) and has its own pantry , bathroom, operating theatre with distinct sounds of beeping machines, screaming mothers and crying babies.

LINNEA ON SET THE SCENE -OU 6/13

spOUse-my in-law's home
25:53

Movies!
This blog post explains the theory behind Movie Scenes and learning characters.
LINNEA ON MAKE A MOVIE 口

My inlaws have set up a strange shrine to a horse's head in their living room. The horse's head is touched by Gandalf's staff and begins to speak from its MOUTH. Keanu Reeves is horrified and stabs the sword into the MOUTH.
27:55
LINNEA ON MAKE A MOVIE 中

Jim Carrey is spray painting a huge picture of Cookie Monster with his Mouth open wide, just outside the front of the church. He slams Gandalf's staff in the MIDDLE of the painting, completing his artistic vision.
29:50
WILL HENRY ON MAKE A MOVIE 公

The concept of "public" was hard for me to visualize at first. I decided to use the concept of a business "going public." Gordon Ramsey (g-) is in the parking lot of my hometown gym (-ong) and there is an uncountable stack of frog legs (八) next to him. One by one, he is ripping them apart with his pop-eye-muscled (厶) arms. When I ask him what on earth he is doing with all these fog legs, he hurriedly shouts at me that he has had to massively expand his restaurant's operations because they are "going public"
32:10
IJA AMRAHI ON MAKE A MOVIE 唱

Location : Bathroom of AmpANG house

Scene : Charlie Chaplin joyfully holding up two sun props and the Mouth singing a song on his behalf – "You're my SUNshine. My only SUNshine".
33:00
JULIA NIKOL ON MAKE A MOVIE 马

My college friend "M"att is in the bedroom of the home where I used to live in Merid"a", Mexico. A giant razor blade is stuck in the bottom of the a golden toilet, causing a terrible leak. Matt uses one of those children's horse toys on a stick to try and plug the leak. He jams it in the toilet bowl. What a fool! This will never work. Of course the leak does not stop, but what Matt has actually done is awoken an ancient Mayan spell that transforms the leaky toilet with the horse toy in it into a REAL horse.
35:50
IJA AMRAHI ON MAKE A MOVIE 化

Scene : Jason Momoa (manly man) was playing with a teeny tiny sailboat in the bathroom, giggling away.. then he noticed the camera looking at him and he, feeling a bit embarrassed, transformed into the HULK whilst screaming "HUAARRGGGHHHHH!!!!"
37:03
JAY ANDERSON ON MAKE A MOVIE 种

I like Ryan's approach for this. Since, for me, both the props are people (farmer and Malcolm in the Middle), I went over the homonym top with the two of them looking through a broad selection to choose which type of typewriter they would use for a "type off" being judged by my zh- actor.

Ryan's Comment (Mar 11):

Actor: My Uncle Jay
Props: An archery target (a bulls eye on a hay bale) & a stalk of wheat
Location: Around my desk in my office (we used to have a ping-p`ong` table.

Keyword connection: I was having issues coming up with a way to visualize "type of", so I decided to mix in "type of" along with the homonym of "to type on a keyboard" to make sure it was more obvious to me.

Scene: Uncle Jay is sitting at my desk at work, programming on my computer. He gets board, so he starts typing furiously until on the screen an archery target made of straw appears. But he programmed in the wrong type of target! So he quickly types some more until the picture on the screen changes to be a target made of wheat, ready apparent by several overly magnified individual stalks of wheat sticking out the side.
39:05
IJA AMRAHI ON MAKE A MOVIE 活

Anyone in the medical field here? ?

Actor : Hulk
Props : Lickitung and saliva

Hulk passed out inside the kitchen after a dire battle. Lickitung found him unconscious and gave him a CPR (100-120 beats per minute while the song Staying Alive is at the background). After 30 compressions, it decided to give him 2 rescue breaths – with lots and lots of saliva. Hulk came alive, with twinkle in his eyes, thankful; albeit feeling a tad gross.
40:40
JEREMIAH MONTGOMERY FROM EMAIL

Hey Luke and Phil,
Your system sent me an email about not falling off the wagon. Wanted to drop you a note to let you know that I haven't – I'm still planning on finishing the pronunciation course, then signing up for the regular course. However, I am taking the HSK 4 examination on 26 May – it will be a good personal benchmark, and a way to sort of "conclude" my traditional approach to studying betore switching my focus to Mandarin Blueprint. So I'll be back soon – but between now and then I am focused on exam preparation.Wanted to let you know, though, that already I find your pronunciation course to be the best one I've ever used – and I'm recommending it to my friends.
Cheers,
Jeremiah
42:03
COLLEEN BULLOCK FROM EMAIL

Hi, Just wanted to let you know how much I appreciate your support. I have to admit, I was REALLY skeptical of the method– it seemed like a really false shell and a lot to add to all the memorization. I have been away from my Mandarin studies due to an insane season in work, but it's died down now and I'm about to set up my decks to get back into it. As I was traveling for work, and not able to really study, I kept imagining the small amount of vocab that I learned through your system, and the 'movies' I made. I have used many different methods of learning Mandarin, but I've forgotten most of it. However, amazingly, unbelievably, I remembered the 'movies', and the words, symbols, and tones associated with them! I shall scoff no more!The reason I bought into your program, even though I was skeptical, was your very thorough walk-through on setting up Anki. I figured that if you cared enough to create such thorough documentation of something sort of tangentially related to your product, you would most likely be conscientious about your own program. I was right!
43:30
JAY FROM EMAIL

Hi guys,

I have a question on the Grammar Building decks, now that I'm into
Phase 3.

In the lessons, your instructions for sentences is to
"…understand them. Do NOT memorize them." So what then should
be my goal/process for the cards in anki? I like them, but there
are a LOT. And if I try to review all sentences for all words, my
pace is going to slow considerably. Do I suspend (or delete) them
once I've reviewed and understood them once? Twice? Or are they
still meant to be reviewed repeatedly in normal spaced
repetition? I will keep at least some around for use in shadowing. Just
looking for the right balance.

E.g., I recently did 和. That was one character, which was
also one word. That garnered me a total of 14 new cards in Anki,
and it was about the simplest case: no new props, actors, or sets; and no additional
words unlocked. If I try for 10 characters in a day, that could
entail 140 cards. (minus those characters that weren't words;
but plus new props, actors and compound words.) That would
quickly overwhelm me.

I really appreciate having the sentences (and the fact I am able
to read and comprehend them!), so I don't want to not do
them. But I also want to keep a good pace on characters so I can
get beyond sentences to paragraphs, stories and books!

Your guidance is appreciated,

Jay

PS, fun fact: I've started listening to your podcasts from #1. I
was listening to one yesterday on the way to my (3rd from last)
Berlitz class. Just pulling into the parking structure when I
heard, "This one is from Jay Anderson … about doing Berlitz and
MBM." haha. (Also, just so you know, I'm anxious to be done with
that one so I can spend more time with MBM, which I believe is
superior. At least for what I want to do.)
53:05
CHRISTOPHER GLOVER FROM EMAIL

Hi there thanks for your email I'm interested in taking your course at the moment. However I'd like to know little bit more. I've and subscribed to the free week but can't really actually see how many lessons there are for my level.
Could you let me see that in any way?I'm in my third year of learning Chinese so I know probably about 1200 characters but really need to get to that next level with my speaking. I like the idea of learning stories for that purpose. I'm a little surprised to hear you
saying that Chinese grammar is not complicated, of course it doesn't have the verb tenses like English does but the word order of Chinese is clearly quite difficult once you get to a higher level. I'm just beginning HSK 5 but wow is it boring. Anyway, I'm hoping
your system is for-me but can't see that from what I've seen on your website.Looking forward to your reply.
Christopher in Kunming
57:57
WILLIAM EDMEADES FROM EMAIL

Hey guys!I've recently been itching to review as many cards as possible in my Anki deck (kinda like an addiction haha – but in a good way!), and I'm worried that reviewing heaps of cards at once won't be as effective as keeping them spaced out. Is this a good thing to keep in mind or am I overthinking this?Btw, still doing Anki everyday, it's just sometimes I do more than usual.
Cheers,
William
1:01:15
DANIEL LÉO SIMPSON ON BONUS VIDEO: THE 6 TYPES OF CHINESE CHARACTER (PART 3 OF 3)

Wow, well-done video!
Really helps explaining the meaning/pronunciation relationship of these types of characters. And I'm going to say it again: The background music is excellent – unobtrusive but totally enhances the video experience with the right mood (most won't even notice it, which is why it's so good – it achieves its purpose without calling attention to itself.)
Such a great course – and I'm now doing both pronunciation and MBP course material each day and keeping Anki on "0 due" for both courses. I've had to put the MBP in Excel which really helps give me a single page view of the entire course with all my props, sets, actors, scenes etc. that I've covered so far. Best investment of a language course I've ever made. (And I've tried a lot of them believe me LOL ;).
Thank you for this great learning experience!
Daniel Léo Simpson
Composer
San Francisco