Podcast
12. Breaking Bad's Jesse & Kung Fu Panda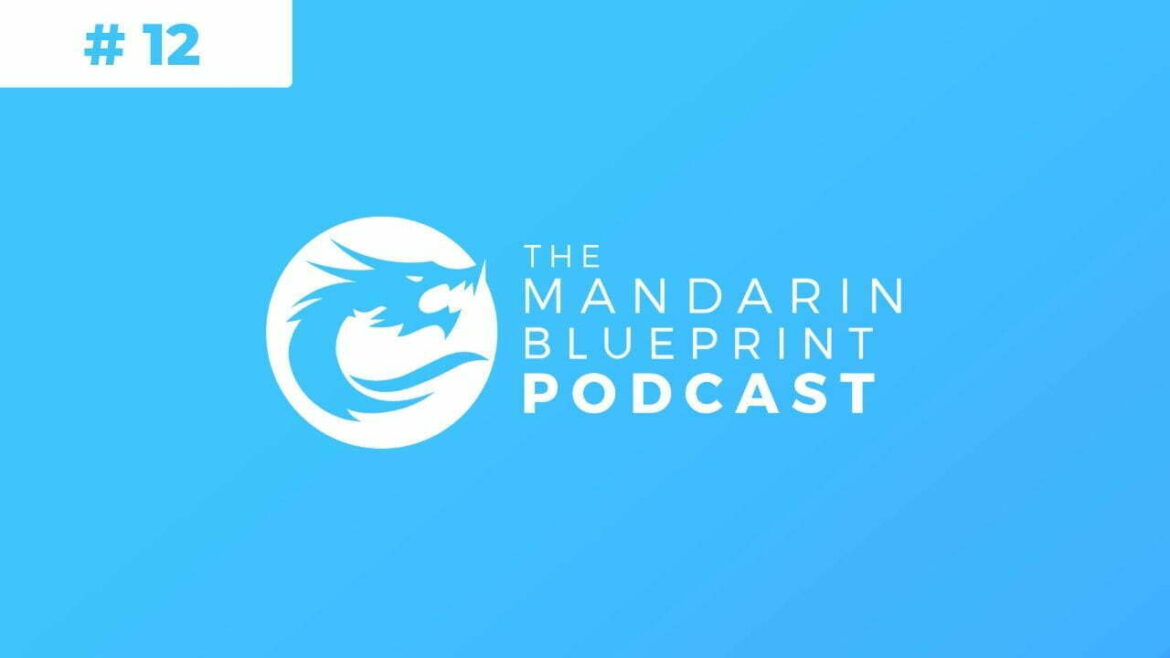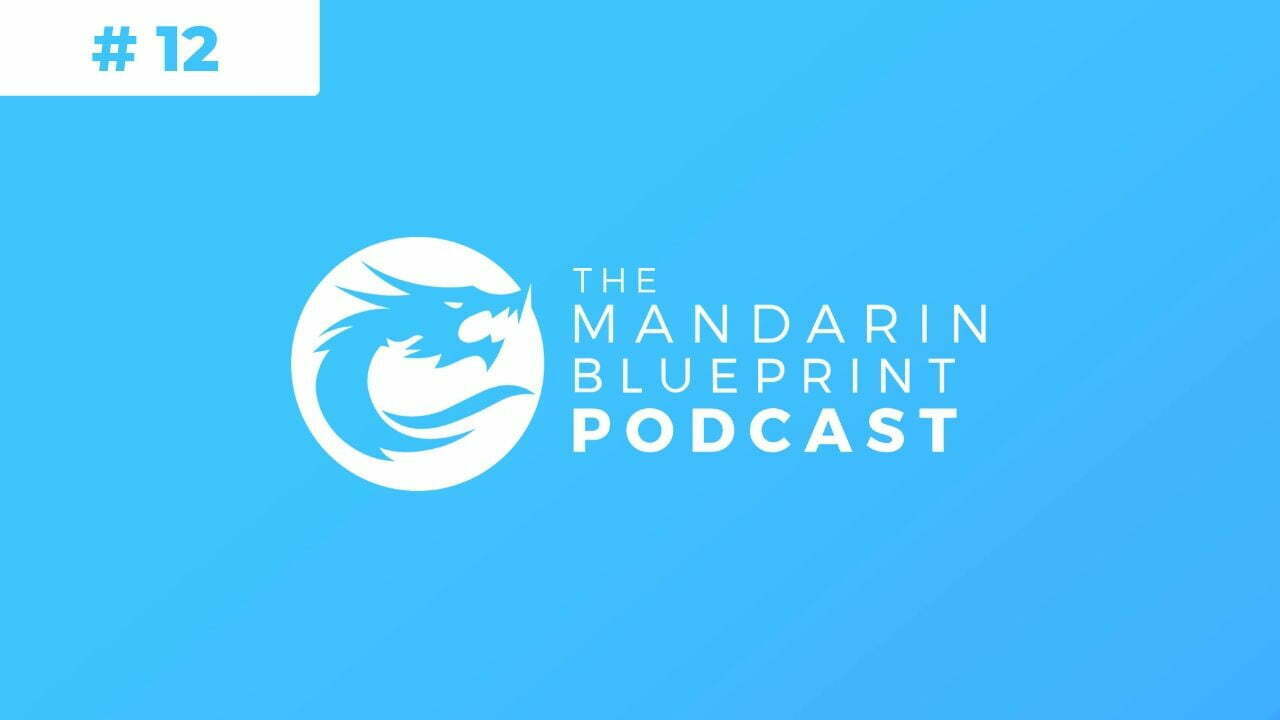 12. Breaking Bad's Jesse & Kung Fu Panda
欢迎光临! Welcome!
You can now subscribe to the podcast by the links below, or you can subscribe by copying the following URL into your favorite podcast APP.
欢迎光临! Welcome!
You can now subscribe to the podcast on iTunes, Stitcher, Spotify, or you can subscribe by copying the following URL into your favorite podcast APP:
https://www.mandarinblueprint.com/feed/podcast/
The Mandarin Blueprint Podcast focuses primarily on The Mandarin Blueprint Method online curriculum. Creators Luke Neale & Phil Crimmins answer questions and comments, discuss topics related to China and Mandarin learning, and have special guests.
12. Breaking Bad's Jesse & Kung Fu Panda
00:09
Why is the basis for Mandarin Blueprint's claim that you can learn 80% of Chinese with our materials?
17:48
JARED – FROM EMAIL

What are your leveling standards for the course?
20:15
CHAD – FROM EMAIL

Quizzed myself this morning. Without using Anki and being shown the character, I was able to recall both the Chinese and the English at a 95.2% rate. I'm at 84 characters currently and with many of them, I no longer required a movie scene. There were some that took a minute and I had to use the movie scene for a piece or two. There were 4 where I was dead wrong…and it's been pretty much the same ones, so I'll just make a new scene for them.I was a complete beginner when I started and had never used or even heard of memory palaces before. So, currently, your claimed rate of 90-95% retention is holding.
28:25
CHAD – FROM EMAIL

Just finished level 12, so I wanted to ask what you might recommend for me in terms of a Chinese reader. I'd want to get a hard copy of something as opposed to online material (I'm old fashioned when it comes to that, haha).

Use Mandarin Companion.
31:00
CHAD RESSLER ON CHARACTER #80: 让 RÀNG MAKE A MOVIE

Location: My former home (a place where I spent alot of time being ANGry)
Actor: My cousin Ryan
Props: Megaphone and God Shang Di

I arrive back at my former home to find my cousin Ryan conducting a cult meeting in the backyard. I ask him what he is doing and he says they are trying to summon the God Shang Di. So, I stand by the backdoor and watch as they begin chanting. All of a sudden, Shang Di begins descending into my backyard. Upon landing in my yard, my cousin pulls out his megaphone and says "Yield for the God Shang Di, Give Way". The crowd parts and Shang Di makes his way thru the crowd and heads into my house and uses the bathroom.
33:30
MULYATIH MULYATIH ON MANDARIN FINALS: CATEGORIZED

Wow, I never thought about a diagram. Thanks for introducing it. It simplifies things.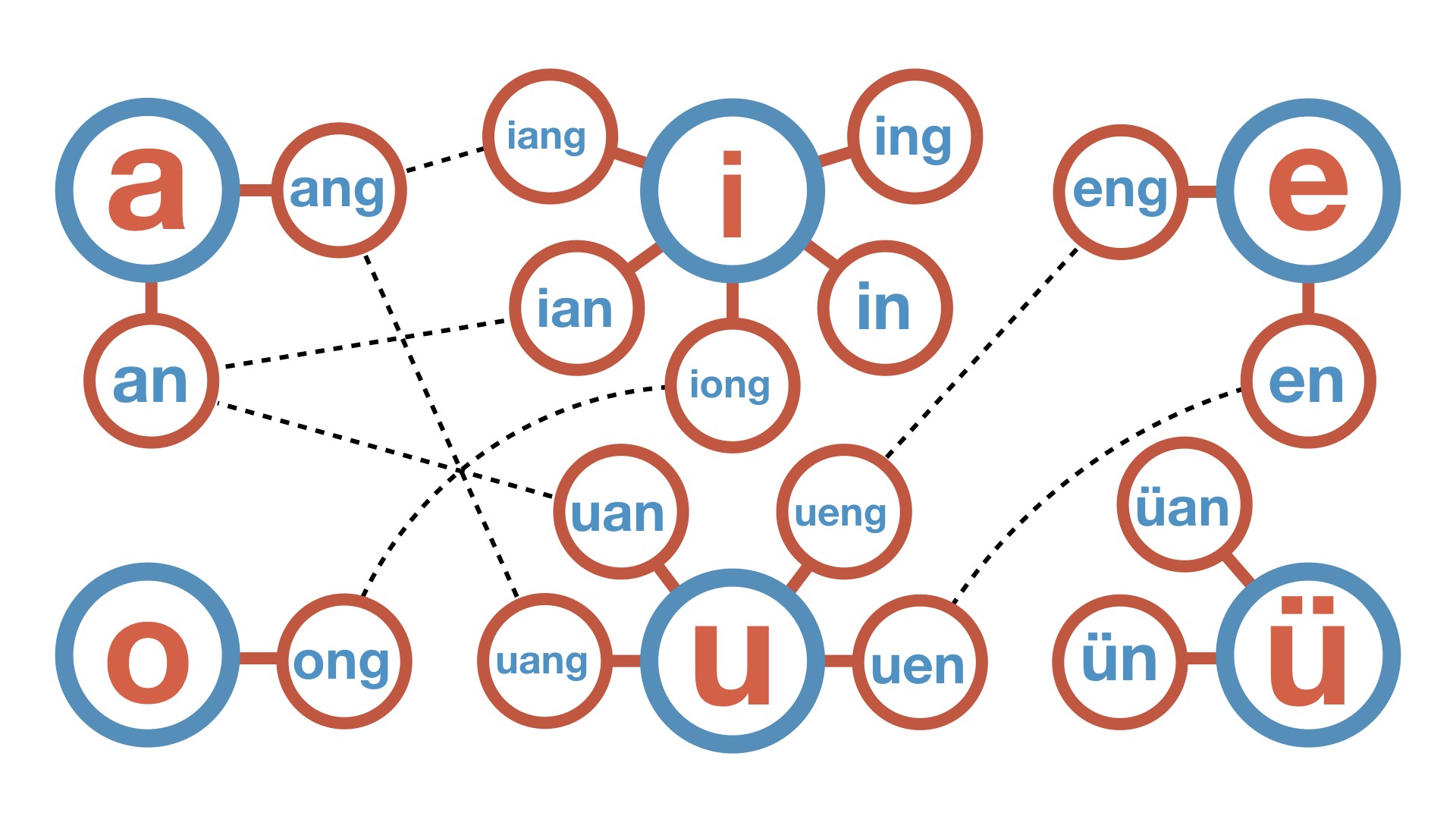 35:00
SOLEDAD MORILLAS ON CLICK PLAY, FOLLOW THE INSTRUCTIONS, LEARN CHINESE!

I've been learning around 1200 Chinese words in pinyin for the last 7 years, with ups and downs. Now my challenge is acquiring those same words with their characters but in those just few months. So, there we go!!!
38:15
PAMELA BALDWIN ON SET THE SCENE 12/13

You guys are making me feel confident in myself. I am starting to understand the relationship between character and words now. Thank you.
39:36
JOHN HAY ON CHARACTER #127: 吐 TÙ IT'S A WORD!

I find that, rather than having the sentences nicely formatted and presented in PDF form, it helps to copy them personally by hand. It takes a little bit more time, but it is time well spent, obliging me to review each word, its pronunciation, and the sentence structure whilst copying.
(From my own teaching experience, the more effort I put into preparing scripts and handouts, the less they are read; the pupils, albeit in my case more or less motivated children, seem to feel that by having put the material neatly into their files their work has been done.)
42:00
NET VISAGE ON CHARACTER #31: 乙 YǏ MAKE A MOVIE

What's the difference between 乙 and 第二 .
44:08
CHAD RESSLER ON CHARACTER #88: 谢 XIÈ MAKE A MOVIE

Location: Father in Law Ed's Backyard
Actor: Shauna (Girlfriend)
Props: Megaphone, Xenomorph Queen, Wheel Width Caliper

My girlfriend and I are visiting her Father, and we are all hanging out in the backyard visiting with family. I was recently able to tame a Xenormorph Queen who is now a family pet. Her father wonders what the diameter of the Queen's head is and I tell him I can measure it, but the family has to follow some directions so we don't startle her and she kills everyone. My father in law hands me a wheel width caliper to measure the Queen's head and I stand behind her and wait. My girlfriend then issues directions through her megaphone on how to behave around a Xenomorph and then says "THANK YOU for your cooperation".
46:25
ROBERT CARVER ON CHARACTER #204: 注 ZHÙ MAKE A MOVIE

This one was a bit serendipitous so I had to share. My "zhu" character is the Robin Williams-voiced Genie from the Disney movie Aladdin, and my prop for the "master" character is Aladdin because he's Genie's Master. These two decisions happened apart from each other, so when this character "zhu" came up, it was perfect. Aladdin is using one of his wishes and tells the Genie he wants to be 'hot'–meaning attractive–but Genie misunderstands and when he snaps his fingers, Aladdin explodes in flames and starts running around screaming. Genie gives a Robin Williams yell, turns himself into a giant pitcher of water (prop), and pours (keyword) himself onto Aladdin to put out the flames. I watched that movie so many times as a child that imagining this scene is instantaneous.
51:31
CHAD RESSLER ON CHARACTER #90: 代 DÀI MAKE A MOVIE

Location: Backyard of my old Trailer
Actor: Dustin (Co-worker)
Props: Chuck Norris and Arrow

My coworker Dustin and I are hanging out in the backyard at my old trailer and he asks if he can borrow one of my DVD's. I recommend one of my Chuck Norris movies, but he wants to borrow "The Substitute" with Tom Berenger. He then starts talking about how Tom Berenger's character in the movie is tougher than Chuck Norris. All of a sudden Chuck Norris comes out from the neighbor's house and tells Dustin to go get my DVD of "The Substitute". He then forces him to hold it up as he shoots an arrow straight through the DVD. Crying, Dustin asks if he can borrow "The Substitute 2" with Treat Williams instead.
53:27
JEFFREY UPPELSCHOTEN ON CHARACTER #108: 桌 ZHUŌ MAKE A MOVIE

Question about props here. In this case, the props could also be a key (to occupy), a razor blade and a tree. Does it matter which you choose? I can imagine that this will happen more often later on.
56:44
CHAD RESSLER ON CHARACTER #84: 目 MÙ CASTING CALL

Moon (Zhang Ziyi's character in the Jet Li movie "Hero")

NET VISAGE ON CHARACTER #31: 乙 YǏ CASTING CALL

I picked Yang Mi. Quite popular if you watch C-Dramas and fits the Y.

KAI ON CHARACTER #69: 付 FÙ CASTING CALL

Kung Fu Panda

KNOW NONAME ON CHARACTER #108: 桌 ZHUŌ CASTING CALL

Junior (from the Cleveland show)
58:36
CHAD RESSLER ON CHARACTER #87: 身 SHĒN PICK A PROP

Xenomorph Queen from the movie Aliens

JULIAN LAFFEY ON CHARACTER #234: 又 YÒU PICK A PROP

Jesse from Breaking Bad. I can picture the yellow hazmat suit and gas mask on top of the head.

CHAD RESSLER ON CHARACTER #93: 我 WǑ PICK A PROP

Greek God Narcissus

SIDNEY GREEN ON CHARACTER #229: 西 XĪ PICK A PROP

Prop for this character for me is a cowboy with his legs rather bowed in the usual cowboy stance after being on a horse for too long!