22 Good Chinese TV Shows to Learn Mandarin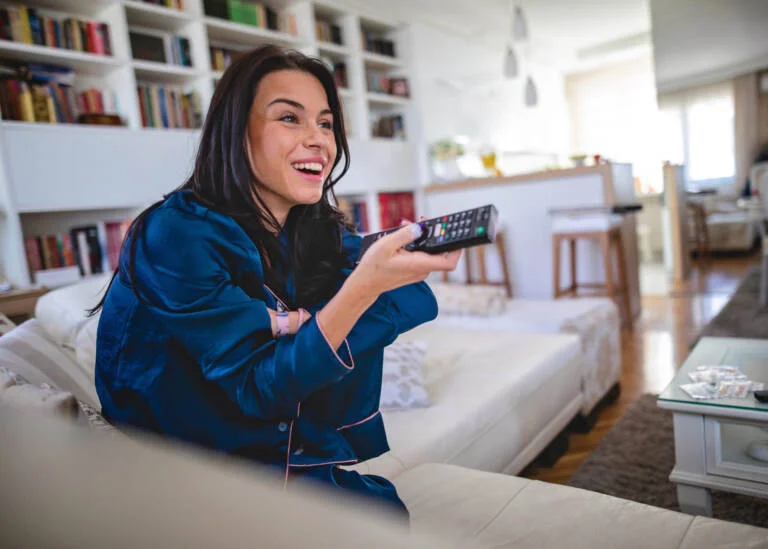 Is your Chinese already conversational, but you find it hard to break through to a more advanced level? Watching Chinese TV shows is a great way to improve your Chinese listening skills and learn new vocabulary. While you won't find many Chinese shows with pinyin subtitles, most of the shows come with subtitles in Chinese characters. This will help clarify things you can't understand and provide excellent reading practice.
Even if you are not in China, you can still find plenty of good Chinese TV shows to learn Mandarin.
Great romance shows to learn Chinese
With relationships as the central theme, the language in romantic dramas and comedies tends to be simpler and easier to understand, making these good Chinese shows for beginners. If you are new to watching Chinese TV shows, romantic dramas can help you to develop the language you need to express your love in Mandarin.
The incredible kitsch and corniness of Asian soap operas and idol dramas attract more of a niche audience, so for now, we'll stick to romantic dramas with broader appeal.
何以笙箫默 Hé yǐ shēng xiāo mò — My Sunshine (2015)
Based on the novel Silent Separation by Gu Man, this love story highlights the relationship between college sweethearts who reconnect after seven years apart. My Sunshine was a massive success in China, boasting over 10 billion views online.
The show was aimed at a younger audience, making this one of the best Chinese shows to learn Mandarin. The plot is easy to follow, even without subtitles, and the language is both colloquial and easy to understand.
=ENG SUB=電視劇 何以笙簫默 My Sunshine 001 鍾漢良 唐嫣 克頓傳媒官方頻道
The entire Chinese TV series is available on Netflix and YouTube.
咱们结婚吧 Zánmen jiéhūn ba — Let's Get Married (2013)
After being hurt in love before, 32-year-old Yang Tao has decided to remain single. 36-year-old Guo Ran handles divorces at the marriage registration office and sees enough heartbreak to dissuade him from wanting to tie the knot. Let's Get Married follows the couple's relationship's ups and downs after being set up by their friends.
The movie provides a fascinating window into the issue of 剩女shèngnǚ ("leftover woman") and 剩男 shèngnán ("leftover man") in modern Chinese culture. This often-hilarious romantic-comedy series is an excellent choice for those who have been learning Chinese for two years or longer.
《咱们结婚吧》黄海波恋上高圆圆演绎欢喜冤家(第1集)——爱情喜剧
Both seasons are streaming on YouTube.
情深深雨蒙蒙 Qíng shēnshēn yǔ méngméng — Romance in the Rain (2001)
Okay, so it's a bit kitsch, a little corny, and probably over-the-top, but this romantic drama was wildly popular in China. Set in 1930s Shanghai, this love story highlights the trials and tribulations of a formerly prestigious military family, focusing on the daughter of the general's estranged first wife—the first of eight!
The series was adapted from Qiong Yao's 1964 novel Fire and Rain, along with a Taiwanese version from 1986, with the setting moved from 1960s Taipei. With a period setting and a large cast of characters, this romantic drama is best for advanced learners of Chinese. However, the show is widely available with English subtitles if you want to follow the story.
(ENG/ CHI Sub)《情深深雨濛濛 Romance in the Rain》第01集(趙薇Zhao Wei、古巨基Leo Ku、林心如Ruby Lin、蘇有朋Alec Su)
Originally broadcast on CCTV, the show is now available on YouTube.
The best slice-of-life dramas for learning Chinese
Though they tend to be a little more difficult for language learners than straightforward romances or romcoms, slice-of-life dramas provide a fascinating window into Chinese society that makes them worth persisting with. Though you can always resort to English subtitles when watching Chinese TV series, you'll learn faster if you look for content you can enjoy without translations.
流星花园 Liúxīng huāyuán — Meteor Garden (2018)
Based on the Japanese manga series Boys Over Flowers, this 2018 Chinese drama centers around Dong Shancai, a young girl from a modest family who is accepted into China's top university, where the most popular kids are the richest and most spoiled. Once there, she soon falls foul of a popular clique of boys known as F4.
Aimed more at young adults, the dialogue in 流星花园 is more accessible than in many other dramas, making this a good show for intermediate students. Meteor Garden is an extremely popular Chinese show in mainland China and abroad, dealing with themes such as social class, financial wealth, education, and bullying.
Available on Netflix.
蜗居 Wōjū — Dwelling Narrowness (2009)
Known as 蜗居 Wōjū ("Snail House") in Chinese, this superb drama focuses on two sisters struggling with life in Jiangzhou, a fictional city resembling modern-day Shanghai. Whoever renamed it "Dwelling Narrowness" in English should probably never work in show business again.
Terrible titles aside, the show explores many social issues in China in a very authentic way and features some high-level but practical Mandarin, making it an excellent choice for more advanced learners. Indeed, viewers and critics praised the show for providing commentary on sensitive subjects and contemporary issues, including rising real estate prices, political corruption, and the breakdown of traditional values.
Watch it on Youtube.
欢乐颂 Huānlè sòng — Ode to Joy (2016-present)
Often compared to Sex and the City, this Chinese drama follows five modern women in their twenties and thirties who all live on the same floor of a Shanghai apartment block. Audiences loved the convincing portrayals of modern Chinese women and realistic storylines, while critics praised the show for exploring taboo subjects and revealing the hardships existing beneath the glitz and glamour of modern-day Shanghai.
The dialogue is generally very sharp and colloquial, making this a great place to pick up some Chinese slang phrases you are unlikely to hear in the classroom. Despite being close neighbors, the main characters come from diverse economic backgrounds, giving viewers a window into the struggles faced by modern Chinese women.
歡樂頌 | Ode to Joy【未刪減版】第1集(劉濤、蔣欣、王凱、靳東等主演)
Available on YouTube.
Fun variety shows for learning Chinese
Some variety shows can be difficult for beginners to follow. Hosts and guests speak quickly, and conversations are often broken or interrupted. That being said, many shows follow formats already familiar to most viewers. Since variety shows tend to be very visual, it's often quite simple to determine what is going on.
中国达人秀 Zhōngguó dá rén xiù — China's Got Talent (2010-present)
The Chinese version of this classic variety show follows a format familiar to anyone who has seen America's Got Talent. Contestants from all over China perform before a panel of judges, hoping to impress them enough to progress to the next round and eventually win the competition.
The short interviews and introductions that precede each performance are quite accessible to students of Chinese, and the feedback that follows is not difficult to understand. The more specialized performances—circus acts, BMX stunts, magic tricks, and so forth—are very visual, meaning you can enjoy the show even if you don't understand every word.
IMPRESSIVE Balloon Art SHOCKS And STUNS The Judges! | China's Got Talent 2021 中国达人秀
Many great short clips from the show are free on YouTube.
非诚勿扰 Fēichéngwùrǎo — If You Are the One (2010-present)
Loosely based on the Australian show Taken Out, the Chinese version has gained immense popularity in China. Each week, one male contestant attempts to impress a panel of 24 single women, hoping to persuade his favorite to let him take her out on a date. During the show, short video clips are played for the female guests—and the audience—and the hosts chat with the male contestants about their hobbies and preferences, providing lots of excellent listening practice in Chinese.
A modern update of the age-old Chinese tradition of 相亲 xiāng qīn ("matchmaking"), the show provides an interesting glimpse into what attracts young professionals in China. It has occasionally drawn the ire of Chinese regulators, who claim that it asserts the wrong values and promotes materialism in relationships. One viral clip involved a female contestant claiming, 宁在宝马车里哭,也不在自行车上笑 níng zài bǎomǎ chē lǐ kū, yě bùzài zìxíngchē shàng xiào ("I would rather cry in a BMW than smile on a bicycle.")
非诚勿扰 完整版 跨越山海,逐梦而去:外卖小哥的"韧性"人生 20220507
You can find full episodes on YouTube.
奔跑吧 Bēnpǎo ba — Keep Running (2014-present)
Formerly known as 奔跑吧兄弟 Bēnpǎo Ba Xiōngdì ("Keep Running, Brother") and based on the Korean show Running Man, this Chinese game show pits seven celebrity hosts against guests in a race to complete a variety of novelty competitions.
Extremely successful in China, the show is slapstick and cheesy but usually amusing. If you like television with a good dose of chaos and humor, check out the latest season of 奔跑吧.
EP1 | 十季开播!跑男团又又又爆笑相逢 蔡徐坤童年艺术照爆萌爆可爱!周深温暖演唱《光字片》奔奔瞬间破防啦~ #奔跑吧10 KeepRunning S10 FULL 20220513
Available on YouTube.
Good crime dramas for learning Mandarin
A relatively new genre in mainland China, crime and suspense TV shows have recently become very popular. While most of the older crime dramas were made in Hong Kong and dubbed into Mandarin, some gripping, suspenseful shows have recently been produced in mainland China.
Here are three of the best dramas in the crime/thriller genre.
他来了, 请闭眼 Tā lái le, qǐng bì yǎn — Love Me If You Dare (2015)
The original title of this Chinese TV show suggests its darker undertones: 他来了,请闭眼 Tā lái le, qǐng bì yǎn ("If he comes, close your eyes.") The main character is Jin Yan, a brilliant criminal psychologist who returns to China after a close encounter with a serial killer in the US. He works with his assistant and translator, Jian Yao, to solve puzzling, violent crimes.
While some criticized the unconvincing love story between the main Chinese characters, others praised the show for its gripping storyline and high production values. If you are looking for a challenge and want to practice your listening skills with more engaging, suspenseful drama, Love Me If You Dare might be the Chinese TV show for you.
【《#开端》同款高能烧脑剧】 《他来了 请闭眼》第1集 马思纯做兼职偶遇霍建华 | Caravan中文剧场 #RESET
如果蜗牛有爱情 Rúguǒ wōniú yǒu àiqíng — When a Snail Falls in Love (2016)
Based on a book by Ding Mo, who also wrote Love Me If You Dare, 如果蜗牛有爱情 Rúguǒ wōniú yǒu àiqíng ("When a snail falls in love") is considered one of the best dramas of recent years. The show follows an unlikely team — experienced detective Ji Bai and the recruit he is tasked with training, criminal profiler Xu Xu. Throughout the show, Xu Xu draws comics portraying Ji as a lion and herself as a snail.
A love story with the pace of a thriller, When a Snail Falls in Love, had only 21 short episodes, making it one of the best Chinese TV shows to watch twice. Chinese learners might begin by watching the series with English subtitles, then try watching it again with only Chinese subtitles.
Watch it on Youku.
隐秘的角落 Yǐnmì de jiǎoluò — The Bad Kids (2020)
This gripping Chinese drama from 2020 follows what happens after three teenagers accidentally film a murder. The main character is Zhu Chaoyang, a fifteen-year-old who excels at school but is considered cold, detached, and disliked by others.
Dealing with criminals and drug addicts, as well as different sensitive subjects such as divorce and mental health breakdowns, The Bad Kids is darker and more realistic than many Chinese dramas, closer to crime dramas produced in the US.
The best Chinese shows to learn Chinese may be more straightforward romances and slice-of-life dramas. Still, for advanced learners looking to practice their listening skills, The Bad Kids provides a wealth of interesting dialogue between remarkable, compelling Chinese characters.
Available on iQIYI.
Science-fiction TV shows for learning Chinese
There's a scarcity of good science-fiction TV shows in China, which is strange considering the wealth of excellent science-fiction literature. One or two recent TV shows have made a splash in the genre.
你的孩子不是你的孩子 Nǐ de háizi bùshì nǐ de háizi — On Children (2018-present)
Kind of like a Taiwanese version of Black Mirror, this intriguing show focuses on the conflicts between parents and children and the tragic consequences of social pressures and constraints. Each episode features an individual uncanny tale, usually set in the near future.
Past episodes featured a child who slips into a parallel dimension, a mother who uses experimental technology to explore the mind of her deceased daughter, and a parent who uses a remote control to "rewind" her son's life so he can right the wrongs she perceives.
On Children is a fascinating TV show introducing audiences to many social issues in modern-day Taiwan and one of the best Mandarin shows on Netflix.
Available on Netflix.
穿越火线 Chuānyuè huǒxiàn — Cross Fire (2020)
This action/science-fiction TV show follows two young gamers, Xiao Feng and Lu Xiaobei, who are addicted to the online game "Cross Fire." Though separated by eleven years in real life, a cosmic glitch allows them to transcend time and space and work together in the same game.
What the show lacks in philosophical maturity, it makes up for in action and special effects. The show is fast-paced and highly visual, meaning Chinese language learners of all levels can enjoy it.
ENG SUB【穿越火线 | Cross Fire】EP06 鹿晗吴磊青春不服输 LuHan& Leo Wu
Watch it on YouTube.
Great sitcoms and comedies to learn Chinese
Chinese humor doesn't always translate that well to Western audiences, but learning what makes Chinese people laugh is essential to anyone who wishes to understand Chinese culture.
爱情公寓 Àiqíng gōngyù —  iPartment (2009-2014)
Set in an apartment complex called iPartment, 爱情公寓 ài qíng gōng yù ("Love Apartment") follows the lives of seven modern women and men in their twenties. Extremely successful in mainland China, this Chinese TV show is sometimes compared to Friends, and is similarly predictable, cheesy, and somehow loveable.
The exaggerated plot lines, puns, and cultural references in iPartment might go over the heads of many Mandarin learners, but even intermediate learners should find something to latch onto. The language is very colloquial, and since following the plot hardly matters, this can be a great Chinese TV show to start with.
Watch it on iQIYI.
家有儿女 Jiā yǒu érnǚ — Home with Kids (2005-2007)
This Chinese TV show is an excellent choice for intermediate and upper-intermediate learners. Home With Kids, as it's known in English, can help improve your Chinese language and listening skills while providing a rare insight into Chinese society and family life.
The show follows the hectic life of a married couple and their three children. While comedy is at the forefront, this Chinese TV series also has a moral purpose — to guide parents on how to educate their children best.
#杨紫 租"狂野男孩"假扮男友 故意惹夏梅生气《家有儿女》第一季第1集 Home With Kids Season 1 EP. 1【中国电视剧精选】#yangzi #lostyouforever
Available on YouTube.
武林外传 Wǔlín wàizhuàn — My Own Swordsman (2006-present)
The Chinese TV show My Own Swordsman is set in the fictional town of Qixia during the Ming dynasty. Less historical drama than a send-up of the 武俠 Wǔxiá ("martial arts") genre, this TV series focuses on six very different characters who meet at the Tongfu Inn. 
Unlike the heroes in many imperial or palace period dramas, the characters in My Own Swordsman are only trying to escape from the perils of their age and live a happy peaceful life. Plenty of visual comedy makes this a Chinese TV show that anyone can enjoy. And with 80 episodes to choose from, you'll have hours of Chinese reading and listening practice.
【ENGSUB】《武林外传》 第一回 郭女侠怒砸同福店 佟掌柜妙点迷路人 (主演:姚晨、闫妮、沙溢)| CCTV电视剧
Available on YouTube.
The best talk shows for learning Chinese
Lacking narrative or visual cues, talk shows may not seem the most accessible way to begin watching Chinese TV. But if you are a more advanced Mandarin learner looking for intensive listening practice and lots of new words and vocabulary, talk shows may be just what you need.
非正式会谈 Fēizhèngshì huìtán — Informal Talks (2015-present)
Informal Talks is a brilliant Chinese talk show for students wanting to improve their Mandarin. The show gathers eleven guests from different cultures to discuss topics and current events in a very authentic way.
Due to the informal nature of the show and the presence of non-native speakers, the language is less stilted and formal than on other debate or discussion panels, allowing you to improve your Chinese listening skills without drowning under a mountain of complex new vocabulary.
非正式会谈 第6季:非正式卧谈 第4期:怀疑人生?外国人体验中国网课
Short segments from this popular Chinese TV show are available on YouTube.
金星秀 Jīn xīng xiù — The Jin Xing Show (2015-present)
Host Jin Xing is not only a famed dancer, actor, and choreographer but one of the few transgender stars on Chinese TV. She has built her considerable fanbase by boldly wading into taboo subjects other hosts prefer to avoid.
Part variety, part talk show, The Jin Xing Show is suitable for elementary and intermediate learners. The speech tends to be a little slower than on other talk shows, and skits and performances break up the discussions and interviews.
You can watch this influential talk show on YouTube.
Historical dramas to help learn Chinese
Period, historical, and imperial dramas in Chinese are a heady mix of music and martial arts, romance and fantasy, choreography and costume. These are the most difficult Chinese TV shows for language learners, with idioms and classical Chinese liberally sprinkled through the dialogue. For those who want to improve their Chinese reading, modern Chinese subtitles can be a great help here.
还珠格格 Huán zhū gége — My Fair Princess (1998-1999)
Quite possibly the most famous imperial drama ever produced in China, My Fair Princess gained immense popularity in the late 1990s for its original blend of period drama, comedy, fantasy, and martial arts. It's one of those Chinese shows that gathered families around the TV.
Set in ancient Beijing during the Qing dynasty, the story follows 小燕子 Xiao Yanzi ("Little Swallow"), a street urchin and con artist who, through a series of misunderstandings and a case of mistaken identity, ends up being taken into the palace as the emperor's illegitimate daughter.
The dialogue in My Fair Princess is more informal and accessible than in many other palace period dramas, making it a good TV show for learners to get into the genre.
Watch both seasons on Viki.
琅琊榜 Lángyá bǎng — Nirvana in Fire (2015)
Nirvana in Fire is one of the most successful Chinese TV shows ever produced, generating over 13 billion views online. The story follows Lin Shu, one of the last survivors of a terrible massacre in ancient China. After medical treatment that changes his appearance, he returns under an assumed identity, seeking revenge against the hostile army that eradicated his people.
An exciting blend of martial arts, fantasy, and historical drama, Nirvana in Fire captured viewers with its intense characters and clever storylines. Even if you need to switch on the English subtitles, don't miss out on one of the best historical dramas broadcast in recent years.
【ENG SUB】《琅琊榜》第1集 琅琊榜首 化名进京 | Nirvana In Fire EP1 #胡歌 #吴磊 #王凯 #琅琊榜 【China Zone 剧乐部】
Available on YouTube.
后宫甄嬛传 Hòugōng zhēnhuán zhuàn — Empresses in the Palace (2011-2012)
This Chinese TV show is considered among the best historical dramas broadcast in China. Set in the Qing dynasty, Empresses in the Palace is a more traditional imperial drama, concentrating on palace intrigue instead of magic swords, demons, or aerial martial arts.
This was an expensive production with a cast worthy of the best historical epics. The costumes and settings are elaborate and beautiful, and you'll have the chance to see some of China's most famous actors and actresses fight it out on the screen.
甄嬛传 01 | Empresses in the Palace 01 高清
Watch it on Youtube.
Where can I watch Chinese TV shows?
Many TV shows from mainland China are available on video streaming sites such as Youku and Tudou. These sites offer a wealth of free content, but they can get bogged down by ads and are difficult for non-Chinese users to navigate. Moreover, most dramas from Hong Kong and Taiwan are blocked from outside the country, so unless you are currently based in China, you'll need to use a VPN to access them.
iQIYI is one of the best sites for watching TV shows and movies in Chinese, offering a fantastic collection of dramas, animation, and variety shows. It's far easier to navigate than other mainland video streaming sites and more foreigner-friendly. Some Chinese TV shows are only available with a subscription, but there's plenty of free content.
Rakuten Viki is an American streaming website specializing in Asian dramas. Most Chinese TV shows on Viki have subtitles in English and Chinese, as well as many other languages.
In recent years, more Chinese TV shows have been picked up by Netflix, including On Children and Meteor Garden. Some of the most critically acclaimed dramas, including When a Snail Falls in Love, were streamed on AppleTV and Amazon Prime Video. If you are lucky, you may be able to catch some of your favorite Chinese TV shows on these platforms.
For now, YouTube remains the most accessible place for language learners to begin watching TV shows in Mandarin Chinese. Using the original Chinese names (in Chinese characters) when searching for TV shows will provide better results.